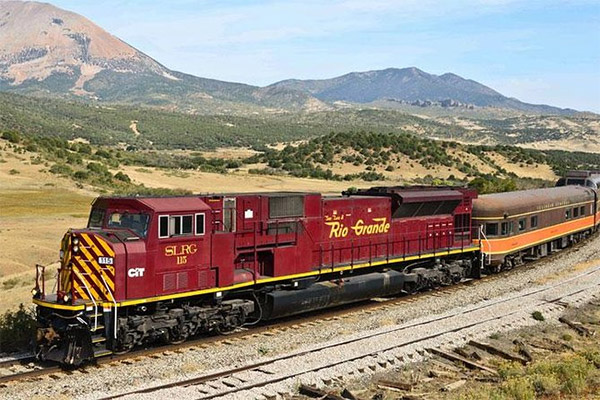 Three entities that say they're owed money by an Alamosa-based railroad currently overseen by a receiver want to force it into bankruptcy.
The San Luis and Rio Grande Railroad,  which hauls freight as well as tourists under the name Rio Grande Scenic Railroad, is being targeted by The San Luis Central Railroad, Ralco and the South Middle Creek Road Association. The three entities, which collectively claim to be owed approximately $1.1 million, filed a Chapter 11 involuntary petition against the San Luis and Rio Grande on Oct. 16.
Companies use Chapter 11 bankruptcy protection to reorganize and help keep the business alive, paying creditors over time.
Most bankruptcies are voluntary, and initiated by the individual or business declaring bankruptcy. Creditors, however, can attempt to force a business into bankruptcy through the involuntary petition process.
The San Luis and Rio Grande is a short-line railroad, with approximately 150 miles of tracks running from Alamosa east to Walsenburg, south to Antonito and northwest to South Fork, according to its website. The railroad is owned by Chicago-based Iowa Pacific Holdings, which also owns other short-line railroads.
Iowa Pacific is led by Ed Ellis, who did not respond to a request for comment.
The San Luis and Rio Grande and Iowa Pacific's Mt. Hood Railroad were placed under receivership in September by a judge at the request of a lender.
The San Luis Central Railroad is a railroad that connects to the San Luis and Rio Grande, and said in the Oct. 16 filing that it is owed $123,456 for "services provided." Railco is a rail car storage company that said it is owed $824,158 it classified as "judgment for unpaid lease." An attorney representing the two entities did not respond to a request for comment.
The third entity looking to force the railroad into bankruptcy, South Middle Creek Road Association, is a corporation made up of landowners along a road near La Veta, near where the railroad operates.
Pieter Schenkkan, a Texas attorney representing the association who is also one of the landowners, said the association is still owed a $150,000 settlement that was reached after the association sued the railroad following a November 2015 derailment.
Schenkkan said 21 cars derailed in the incident, and the railroad has not fully cleaned up four years later; three cars remain at the site.
"It's been a very badly run railroad for a number of years," he said.
Schenkkan said the court-appointed receiver, Novo Capital LLC, is fighting the creditors' attempt to force the company into bankruptcy, and a judge is expected to rule later this week on whether the effort may proceed. An attorney representing Novo Capital did not respond to a request for comment.
Schenkkan said the creditors support bankruptcy because bankruptcy code has specific provisions that apply to railroads.
For one, Schenkkan said, while courts generally prioritize creditors in typical bankruptcies, in the case of railroads the courts must consider public interest as well. The railroad, he noted, hauls a lot of agricultural-related freight for area farmers. The court also must specify how and to what extent rail service will be continued.
Additionally, Schenkkan said, in the case of a railroad bankruptcy, the court must appoint a trustee to oversee the case. This trustee typically would be among those recommended by the federal Department of Transportation, he said. That means the individual typically would have knowledge of government sources of grants or loans, which Schenkkan said are likely key to making the San Luis and Rio Grande Railroad healthy again.
The Rio Grande Scenic Railroad is currently running wine and cheese train tours on Fridays, Saturdays and Sundays.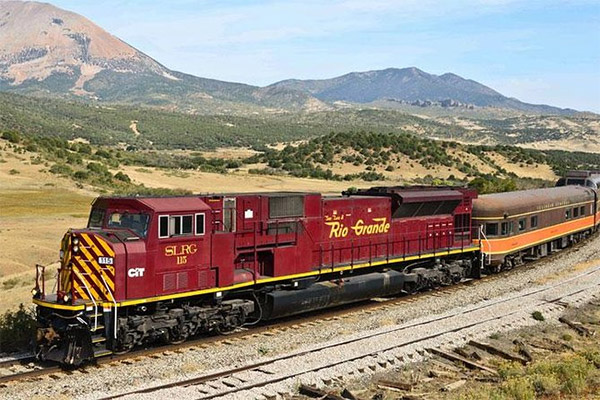 38482