A home in Grant that once was owned by brewery founder Adolph Coors is listed on the market for $5 million.
The 16-acre property on the way up Guanella Pass was purchased by Coors in the early 1920s and boasts two houses.
The original 400-square-foot cabin and property was used as a stopping point for the family on the way to another property it owned, according to listing agent Michelle Seward with LIV Sotheby's International Realty. The larger home built later is 9,000 square feet.
Coors' daughter Louise Coors Porter lived in the house for 20 years.
The property and homes, now owned by Tumbling River Ranch, still offers much of their original character, including the stove, custom doors and two totem poles carved on-site. Known as the Pueblo House, the larger home has 11 bedrooms, a dining room, kitchen and game room. Outside is a pond stocked with trout.
The property has been on the market since July.
Address: 3250 County Road 62, Grant
List price: $5 million
Stats: The 11-bedroom, six-bathroom house was built in the 1920s and offers 9,000 square feet of living space on 16 acres of land. There is an adjacent 400-square-foot cabin on the property.
The finer things: The Native American-style home was built by craftsmen from a Taos tribe. The tribe traveled from New Mexico to build the two-story home that sits at an elevation of 10,500 feet near the popular Coors Falls and Geneva Creek. Each bedroom in the home includes a functional, wood-burning fireplace. Hand-hewed windows and vintage kitchen appliances add to the history and charm of the home.
Seller: Tumbling River Ranch, a dude ranch in Grant, has owned the property for about 50 years, according to Seward.
Architect: The house was designed by Justus Gus Roehling, a friend of the Coors family.
Listing agent: Michelle Seward of LIV Sotheby's International Realty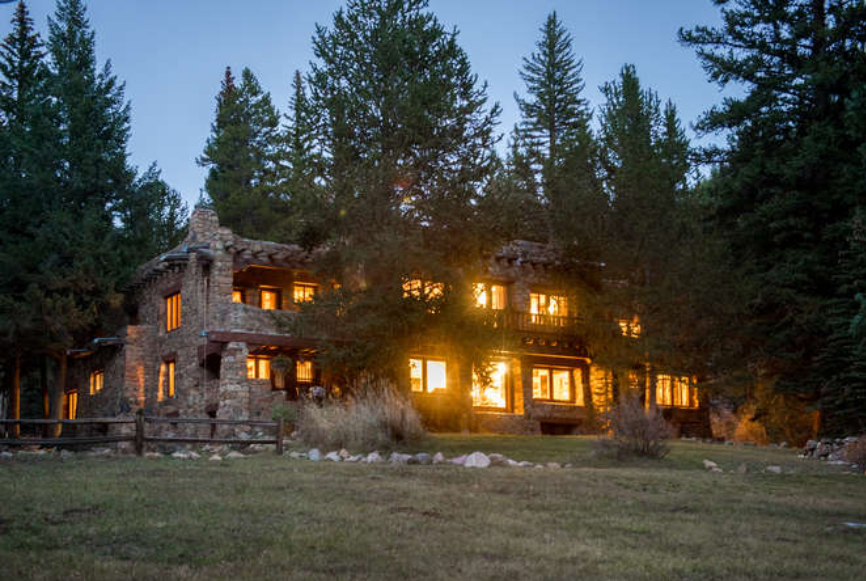 38303