A veteran-owned-and-operated food truck is rolling into Denver.
The Brooklyn-inspired Full Battle Rattle Deli, which will be run by members of the nonprofit job training program Culinary Arts Boot Camp, will serve its first sandwiches on Monday at Peoples Pawn and Jewelry in Aurora.
U.S. Army veteran Michael Gropper launched both the food truck and the nonprofit, which are designed to work in conjunction to prepare struggling veterans for work as a restaurant cook.
Groper teamed up with ReHire Colorado, a transitional employment program administered by the Colorado Department of Human Services, which places participants at Full Battle Rattle Deli and pays them a salary, he said.
"It's 11 weeks in the food truck, where they'll get a salary, and after 11 weeks we'll help find them employment in the community," Gropper said.
The food truck initially will spend three days a week at the Aurora pawn shop, located at 11430 E. Colfax Ave. Two or three other days will be spent on the road, setting up at other local spots.
Initially, the food truck will be run by Gropper and one program participant, who will spend half his time working in the food truck with Gropper and the other half spreading awareness of the program.
Gropper said that though the program is centered around veterans, he said he'd accept anyone who's struggling to get on their feet.
"It's aimed at anyone who's served in the military, and who's either homeless or struggling to transition back into civilian life, but we'll take anybody," he said. "If we have people in a homeless shelter who need help getting on their feet, we got your back, if you're ready to take that second chance."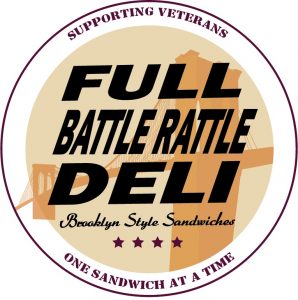 Eventually, the nonprofit hopes to have a stationary commercial kitchen to hold cooking boot camps and job-readiness classes, but Gropper said he's still looking for a facility. In the meantime, participants will be trained on the food truck.
"We'll need to raise money for the facility," he said. "But I figured I'd start now instead of waiting."
Gropper said he just launched the nonprofit's website this week, which includes a donation page.
When the kitchen is up and running, the structure will change to a six-week program, in which participants will spend about four hours a day in the classroom and four hours a day in the food truck.
Gropper said he spent eight years in the Army, and worked as a food service specialist at Fort Campbell in Kentucky and at NATO headquarters in Belgium.
He moved to Aurora in 2005 and spent the next 13 years teaching elementary school special education. He said meeting fellow veterans who've struggled with homelessness and post-traumatic stress after their service inspired him to quit teaching and look for ways to help.
"There are lots of veterans who are homeless and need camaraderie," he said. "We get discharged from the military, but we don't get discharged from each other."
Full Battle Rattle Deli also will be serving sandwiches at Denver's Veterans Day parade on Nov. 9.