Theater chain Alamo Drafthouse Cinema has sold its real estate just south of Sloan's Lake.
The 4255 W. Colfax Ave. property, where the chain operates an eight-screen theater, changed hands in late September for $16.18 million, according to public records. The company is leasing the space back.
The property was purchased by FCA Partners, a Charlotte-based real estate investment firm.
It is the company's first buy in Colorado. The bulk of FCA's holdings are in the southeastern U.S., although Director of Acquisitions Win Kelly called the Denver deal "a natural extension of our footprint," noting the firm has expanded in recent years into Texas.
Kelly said the firm typically purchases more value-add retail properties, in which the firm needs to pursue lease renewals or fill vacant space. But the company calculated it can generate the same return through the Alamo deal.
Three New York-based brokers with Marcus & Millichap represented Alamo in the sale, according to a LoopNet listing, which shows the property was offered at $17.14 million.
Alamo Drafthouse paid $2.9 million in May 2015 for the site.
The theater opened in May 2017, and was described by The Denver Post at the time as a $10 million project. The listing states that the theater will pay $1.2 million in rent annually on a triple net lease, or $33.79 a square foot for the 35,512-square-foot structure.
Kelly said FCA liked the fact that hundreds of housing units are under construction near the theater, and was attracted to the business that Alamo is in.
"Given the change in retail that everyone is talking about, we're looking at more service and entertainment opportunities," he said, noting the firm also owns a theater-anchored retail complex in Atlanta.
Kelly said the company is exploring additional acquisitions locally.
Locally, Alamo Drafthouse also has locations in Westminster and Littleton. The company owns its Westminster real estate, but never has owned the real estate in Littleton, according to property records.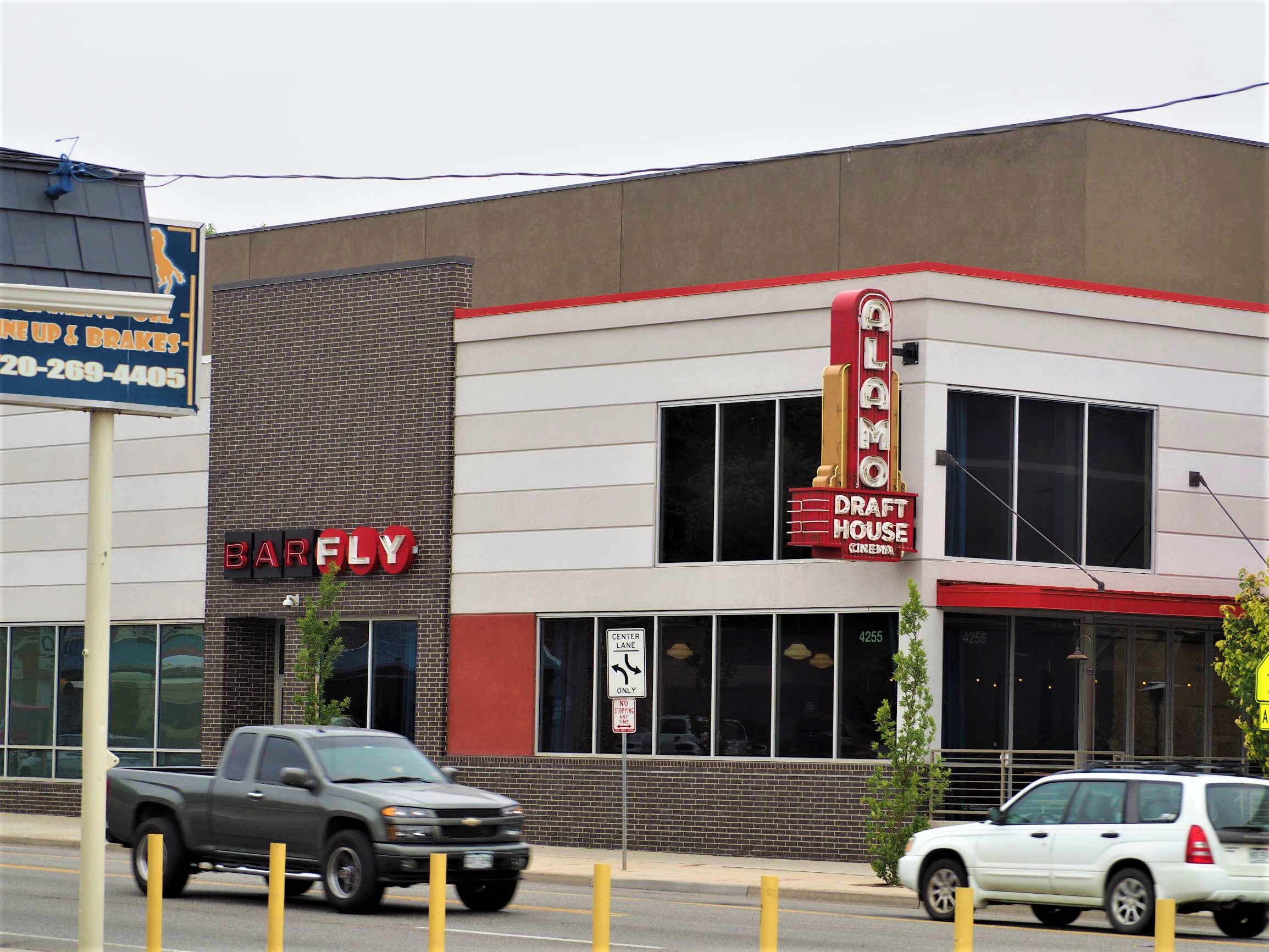 37918