The site of a former day care center north of City Hall may grow up differently than originally expected.
Last week, the city received an early-stage development proposal calling for a 14-story hotel at 270 14th St., the triangular block formed by 14th Street, Court Place and Colfax Avenue.
The 0.24-acre parcel that takes up the entire block is owned by a partnership of Denver-based Urban Villages and Larimer Associates CEO Jeff Hermanson. The partnership purchased the property in August 2017 for $2.5 million, according to public records.
The partnership bought the property from the city. In 2016, when City Council was weighing whether to approve the sale, the partnership said it planned to build a 12- to 14-story micro-unit apartment building, according to The Denver Post.
Despite the public mention of that vision, no development plans were submitted to the city for the site until last week, when the hotel proposal came in.
The plans, drawn up by architecture firm Studio Gang, do not specify how many rooms the hotel would have or the brand. Drawings show that the first floor would have a restaurant, bike shop and a space labeled "ghost kitchen pick-up." Ghost kitchens are kitchens that prepare food specifically for delivery services such as GrubHub and Uber Eats.
Urban Villages declined to address detailed questions about the project emailed by a reporter, opting instead to issue a statement focusing on the involvement of Studio Gang.
"Founding Principal Jeanne Gang is known for her breathtaking buildings that connect people and their environments and this year was the only architect named to Time Magazine's list of the 100 most influential people," Urban Villages Principal Jon Buerge said in the statement. "Although we are only in the early stages of the design process, we know this project will bring new vibrancy to the city's urban fabric, creating new connections to the Civic Center Park and taking design inspiration from Colorado's abundant natural elements and the Rocky Mountains."
The project would not include any parking spaces, according to the statement. In 2016, according to the Post, Buerge said, "One of the challenges of this site is the shape and size."
"It's very difficult to make circulation possible for parking," Buerge said at the time. "We wanted to embrace that lack of parking. With the connections to mass transit and the connections to downtown, people could live comfortably in this place without having their own car."
The existing single-story building at 270 14th St. was formerly home to Denver Warm Welcome Court Child Care Center, which provides free day care services to parents attending the nearby courthouse for matters such as a court appearance, probation meeting or jury duty. The operation has since moved inside the Lindsey-Flanigan Courthouse at 520 W. Colfax Ave., according to its website.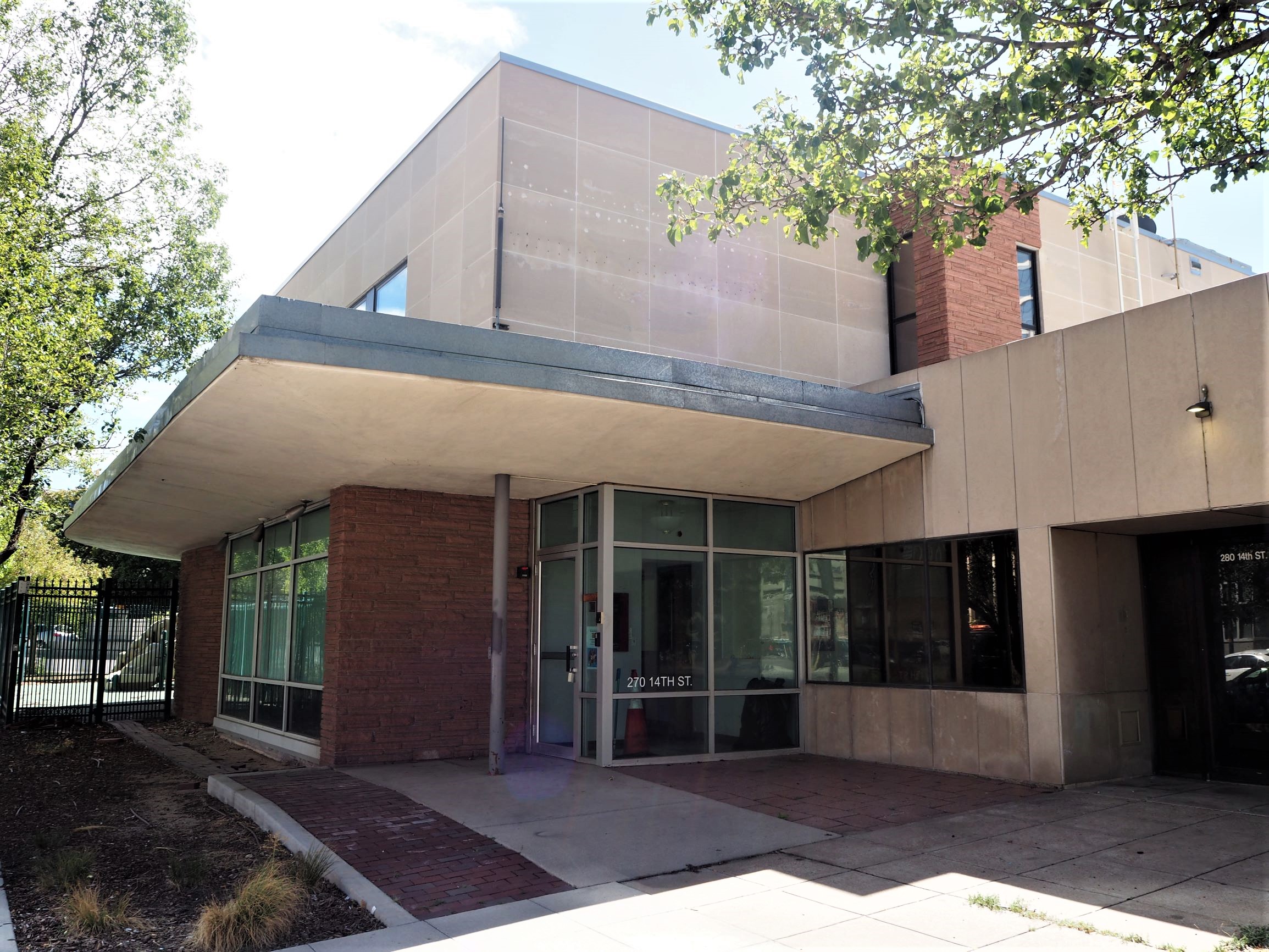 37759