A developer has submitted a site-development plan for a quarter-acre parking lot it purchased earlier this year in Denver's Hale neighborhood.
JBN Albion LLC wants to build a six-story, 44-unit apartment project at 1122 Albion St., just north of the massive 9th and Colorado redevelopment project.
The entity purchased the lot in March for $1.06 million. The deal also included the 0.14-acre 1145 Albion St. parcel across the street, which is also used for parking.
Longmont's Lodestone Design Group is the project architect.
The plans, which still need city approval, call for 33 parking spaces. That includes 19 spaces on the ground floor of the structure, as well as 14 spaces on the 1145 Albion lot, which is not slated to be developed.
Correction (9/28/20): The name of the developer has been corrected.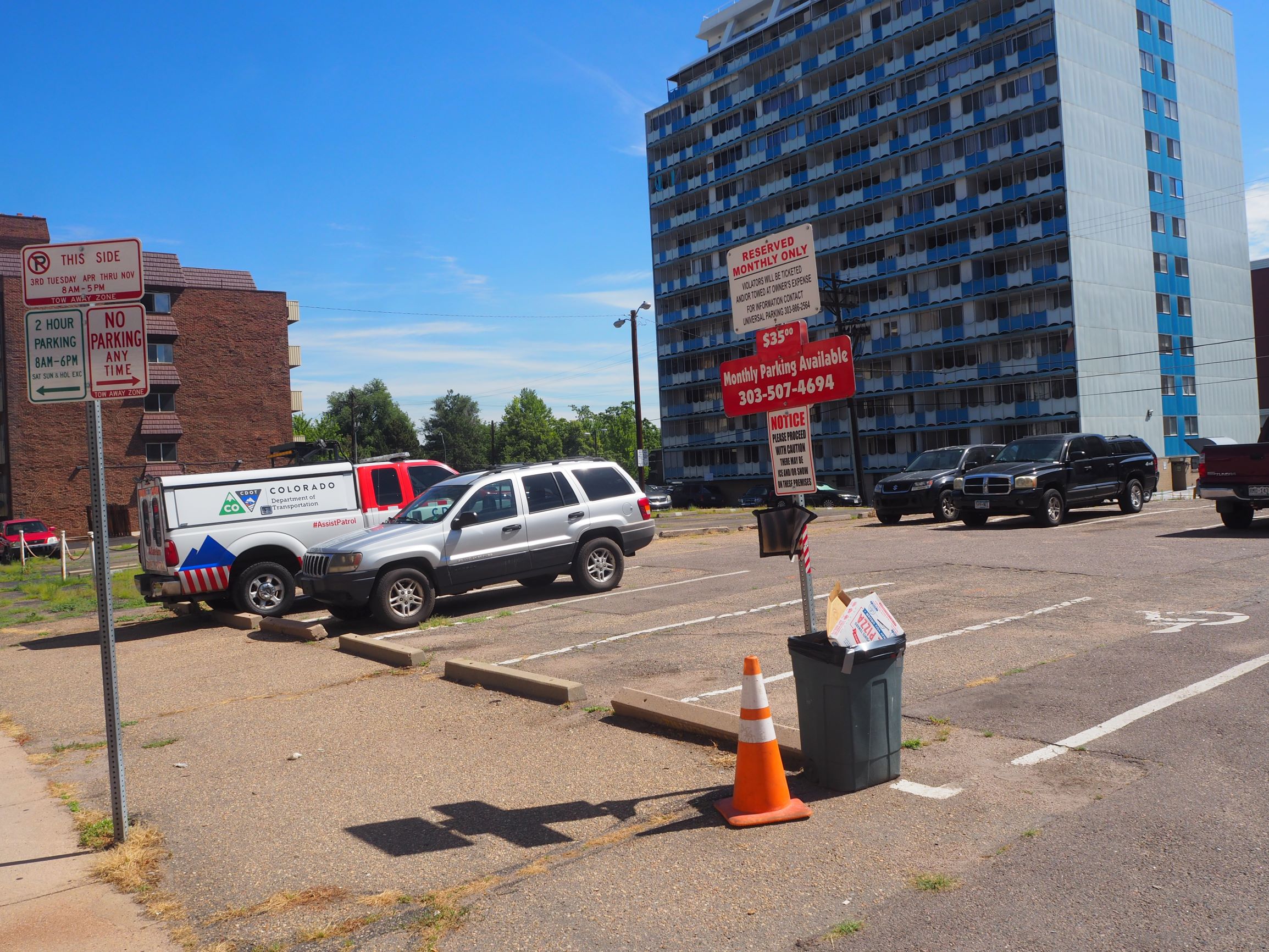 36742