A crime scene has become a development opportunity.
The site of an apartment building in the Baker neighborhood that was leveled in an August explosion — which resulted in a handyman being charged with arson and attempted murder — has hit the market.
The 0.3-acre corner lot at 374 N. Santa Fe Drive is priced at $1.5 million, and the listing calls it an "INCREDIBLE development opportunity." The property is being marketed by David Kolenc with HomeSmart Realty Group, who did not respond to a request for comment.
Nine people were injured last August when the six-unit apartment building then at the site exploded. Todd Norman Perkins, a handyman who lived at the property, was arrested and charged in connection with the incident in February; authorities alleged he disconnected running natural gas lines and poured gasoline in an effort to cause the explosion.
The debris left behind by the blast sat at the site through the fall and winter, but was cleared within the last few months. A buyer now would be getting a scraped dirt lot.
The property is owned by Tomboy Real Estate Investments LLC, an entity formed by Thomas Mulcahy, according to public records.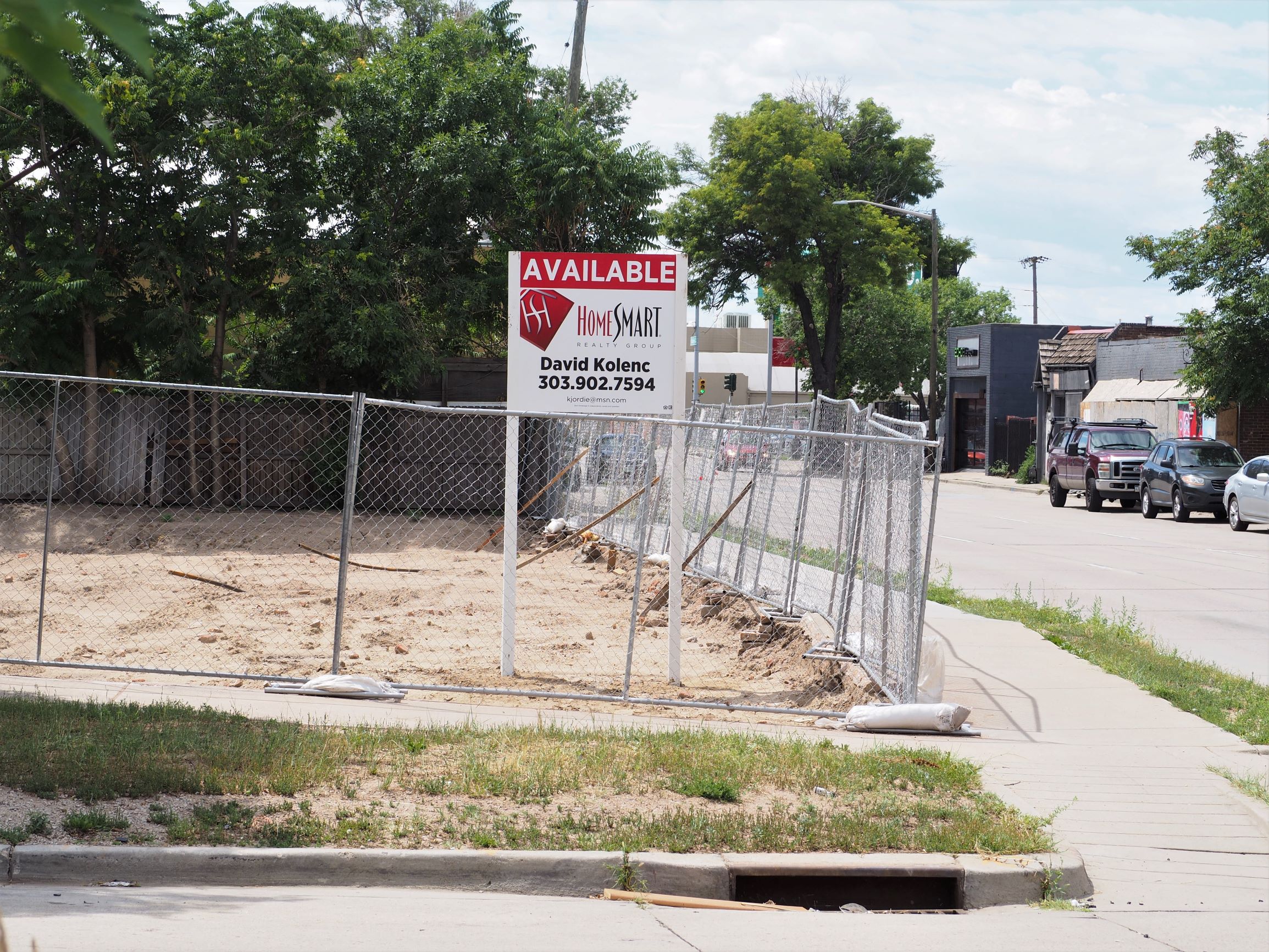 36725