The final office floor within the first phase of RiNo office building The Hub is taken.
Denver-based tech company EverCommerce and its subsidiary PaySimple signed a lease in mid-June for the building's fourth floor, which is 50,125 square feet, according to NAI Shames Makovsky broker Todd Silverman.
Silverman and colleague Paul Cattin represented the company in lease negotiations.
The company will share the office building at 3601 Walnut St. with WeWork, which has the fifth floor, and HomeAdvisor, which nabbed floors six through eight.
EverCommerce markets software products that deal with business management, marketing and customer retention to the service industry, according to its website.
EverCommerce CEO Eric Remer founded PaySimple, which markets payment processing software, in 2006, according to his LinkedIn page. He launched EverCommerce in 2017 to operate as its parent company and acquire other firms.
The space in The Hub will more than double EverCommerce and PaySimple's footprint come moving day, which is expected to take place in the first quarter of 2020. Silverman said the companies currently have about 23,000 feet between two offices, at 1515 Wynkoop St. and 1855 Blake St. in Denver.
Silverman said the latest deal is the sixth he's negotiated with Remer and his growing companies.
"Eric's been a real LoDo guy," Silverman said. But when the broker convinced him to at least look at RiNo, he "found that the space was so well laid out" at the Hub.
The Hub opened earlier this year, and was developed by Boston-based Beacon Capital. JLL brokers Jamie Roupp and Julie Rhoades represented the landlord.
Roupp said the pair's efforts now shift to marketing Phase II of The Hub, which is being constructed adjacent to the existing building. He said the eight-story project has 15,000-square-foot floor plates.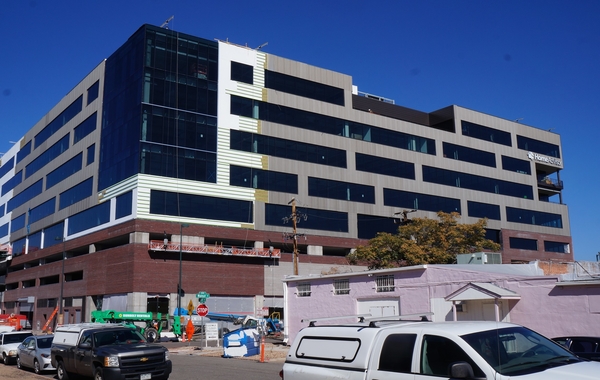 36536