Meow Wolf can claim the most unique development site in Denver.
The artist collective's future Denver home is being constructed at 1338 1st St., a site that manages to be both tucked away and one of the most visited parts of the city.
While the streets adjacent to the site see minimal traffic, the five-story triangular building that will house the exhibit is amongst the maze of viaducts that form the Interstate 25/Colfax Avenue/Auraria Parkway interchange.
As the photos show, the building rises above the highways.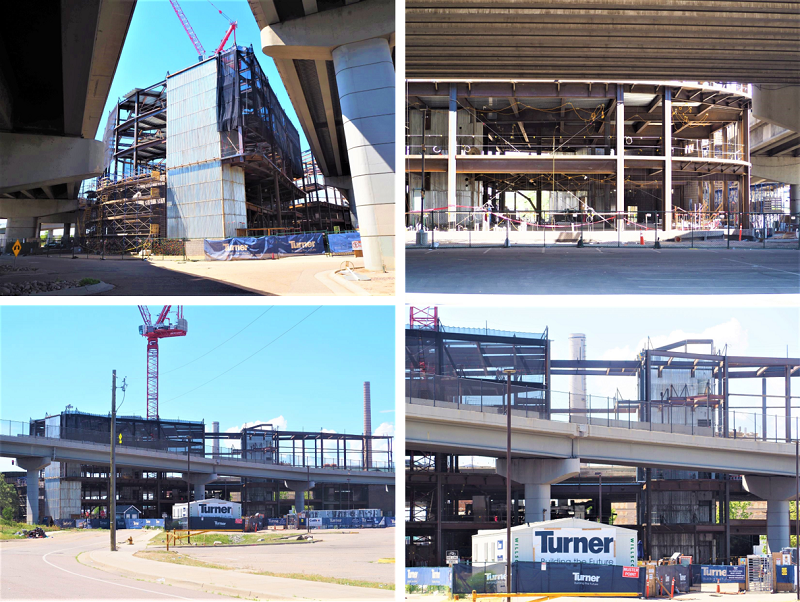 Demolition of the small structure previously at the site began last November, with groundbreaking on Meow Wolf's home occurring not long after.

The project is being developed by Denver-based Revesco Partners, which owns Elitch Gardens. Meow Wolf is leasing the space.

The original Meow Wolf attraction is in Santa Fe. In addition to Denver, the collective is also opening an attraction in Las Vegas.

Site plan: Linked here

Architect: Shears Adkins Rockmore

General contractor: Turner Construction

Expected completion: 2020

BusinessDen's Project Snapshot feature provides a visual update of notable developments in the Denver area.

35653