Payment at a new yoga studio coming to Capitol Hill is designed to be as fluid as the movements.
Black Swan Yoga, a Texas-based company, is preparing to open at 1308 N. Pearl St., with monthly memberships but also a pay-what-you-want model for classes.
Longtime Black Swan yoga teacher and manager Madilyn Chen, along with her husband Kevin, plan to open in 1,100 square feet next to restaurant Bang Up To The Elephant in the fall.
"Our mission of Black Swan is to make yoga accessible to everybody," Chen said. "For us, we felt like Cap Hill was a good representation of that access that we try to put at the forefront of our model."
Chen started going to the first Black Swan in Austin the month it opened, and has been a yoga teacher trainer for the company for seven years.
"Donation-based yoga was not really a concept before Black Swan," she said.
Back then, students would show up for their vinyasa flow and donate cash at the end of the class. Black Swan has grown up since then, expanding to eight Texas studios, taking cards in addition to cash donations and offering an $88 monthly membership. But about half of students still take advantage of the pay-what-you-want model.
Chen said Black Swan suggests a $10 to $20 donation for every class, but the company does not turn anyone away if they can't pay.
"People are always surprised from a business perspective that a donation model really works," Chen said. "Some people, with their finances, can't pay $10 every time. Some people come in and pay a lot more, and then with the broad range of clientele we have of different economic backgrounds, it all balances out."
Denver is the yoga brand's first out-of-state location. Chen said Denver residents who knew about Black Swan kept asking for a location here — mostly through social media.
The couple plans to start construction on the new studio in the next month or so. Chen plans to hire 25 to 35 teachers for the new space, and would like to add more locations locally.
"We'll start in Cap Hill in Denver and see how it goes," she said.
The couple paid an undisclosed licensing fee to Black Swan in order to open the new studio. Chen added that the brand is planning to open studios outside Colorado and Texas as well.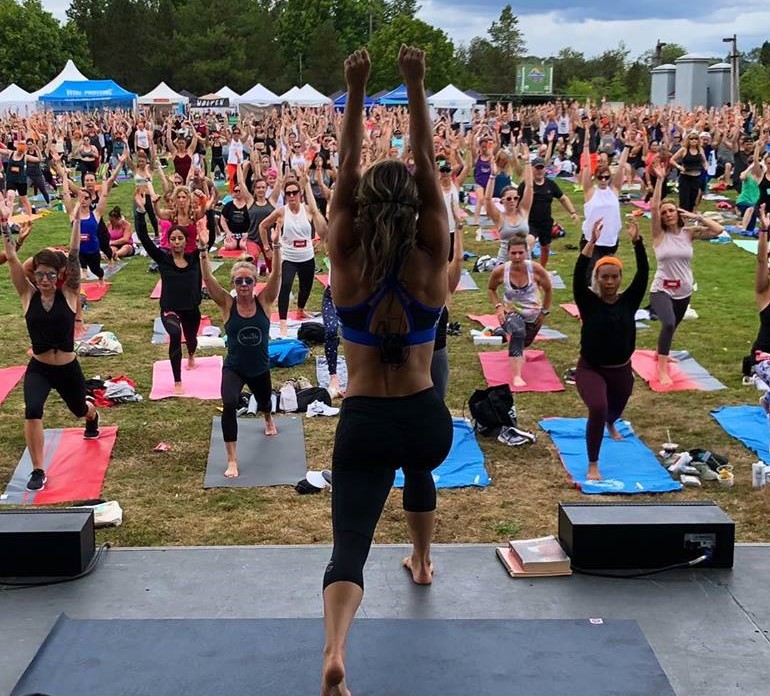 35262