A Denver tech startup is sparring with an Idaho-based customer over use of its data.
FullContact sued Post Falls-based Pipl in federal court in Denver last month, saying Pipl continued to use FullContact's data after its contract with the company expired.
Pipl did not return requests for comment.
FullContact collects profile and contact information for millions of individuals from social media accounts and other data sources, and charges for access to it. FullContact said in the lawsuit that anyone with access to the information must sign an agreement saying they won't share it without the company's permission.
Pipl bills itself as "the world's largest people search engine." Users can enter an email, name, phone number or social username into Pipl, and the company will provide additional information about those individuals, such as where they work, demographics and contact info.
According to the lawsuit, Pipl became a FullContact customer in 2016. At that point, Pipl was paying for FullContact's API, which meant it was able to integrate FullContact's info on individuals with its own products.
In late 2018, according to the lawsuit, FullContact ended its agreement with Pipl, at which point the company ceased integrating FullContact's data and services with its own.
Pipl and FullContact then reached a deal that allowed Pipl to download and use FullContact's data from Sept. 1, 2018 to Feb. 28, 2019, the lawsuit said. Last fall, Pipl was paying FullContact on a per-match basis that added up to more than $5,000 per month.
FullContact alleges that Pipl agreed to delete the FullContact data after February, but did not do so.
In April, FullContact told Pipl it wanted to audit the company to ensure the data had been deleted. The company said Pipl refused the audit.
"Pipl has wrongfully benefited from its misappropriation of FullContact's trade secrets, and FullContact has been damaged by this misappropriation in an amount to be determined at trial," the lawsuit states. "Pipl's misappropriation of FullContact's trade secrets for its own benefit was attended by circumstances of fraud, malice, and a willful and wanton disregard of FullContact's rights."
Contacted for additional comment, FullContact CEO Bart Lorang said in a text that the company "takes protecting its intellectual property seriously."
Attorneys Chad Nitta and Lisa Saccomono of the Denver office of Kutak Rock are representing FullContact in the litigation.
FullContact recently moved into its Denver headquarters to WeWork's Tabor Center location. The company has raised $55.1 million in funding, according to Crunchbase.
FullContact employs 220 people, with 55 employees located in Denver.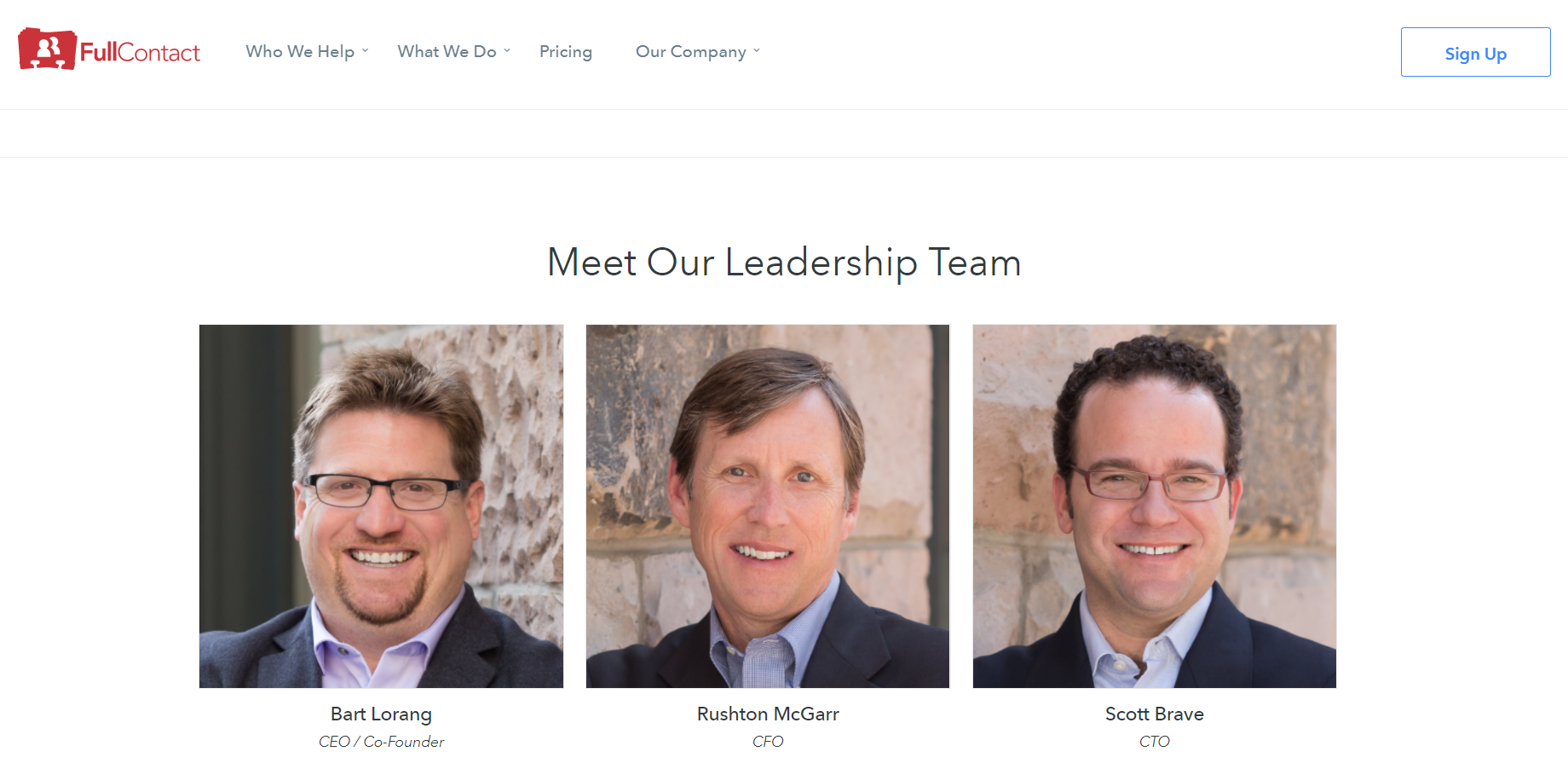 35222