The Colfax Marathon is chasing a new title sponsor heading into 2020.
Kaiser Permanente, which has been the biggest sponsor of the mid-May race since 2010, has decided not to renew, marathon CEO Andrea Dowdy told BusinessDen last week.
Kaiser spokeswoman Amy Whited told BusinessDen the company regularly reviews its sponsorships and "it's time for us to allow someone else to use the opportunity.
"We've had a long run and it's been fantastic," Whited said.
The marathon, the only one run in Denver, has been held annually since 2006. The 2019 race was May 19. In addition to the marathon, race weekend also includes a marathon relay, half-marathon, 10-miler and 5-kilometer race.
Dowdy said approximately 20,000 people competed in the races this year, with 2,000 of those running the full marathon. She called it the "largest participation sporting event in Denver," and said the race also attracts 50,000 spectators.
Dowdy said the race's next title sponsor needs to be prepared to pay in the range of $250,000 to $300,000 a year, and commit to at least three years.
The race — which has formally been the Kaiser Permanente Colfax Marathon — will incorporate the new sponsor's name into its moniker. Beyond that, race staff will work with the sponsor to meet its goals, which can change on an annual basis.
"The title sponsor will get very involved," Dowdy said.
The marathon relay had more than 1,300 teams this year, each with five runners. Many of those teams are made up of coworkers, and the race puts teams into divisions based on industry — such as legal, and public school teachers — in order to foster competition. Dowdy said Kaiser liked that its sponsorship allowed it to target those sectors, along with more broadly promoting healthy living.
Dowdy also noted that numerous nonprofits in the state use the race as a way to raise money, which can be valuable to sponsors. The race itself also donates to charity.
Dowdy said Kaiser let race staff know last fall that the company wouldn't continue as title sponsor. The race would love to get a new sponsor on board by year-end since it is already starting to promote 2020, she said — but the show will go on even if one isn't secured by race day.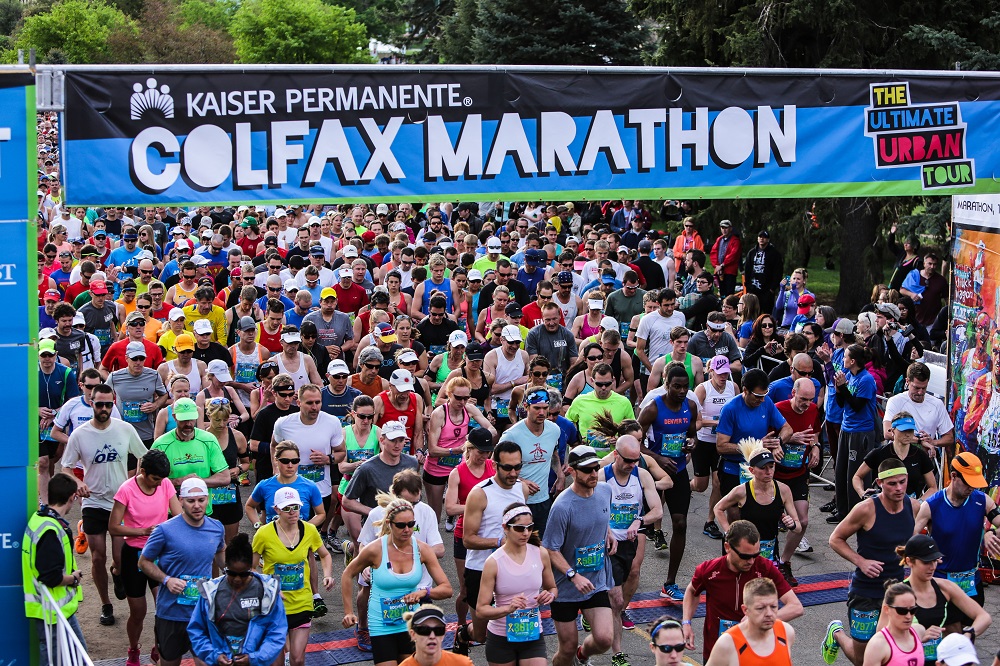 34980