The owners of Ella Bliss Beauty Bar, a spa and bar hybrid with three locations, aren't content with just defending against a lawsuit filed against the company last year. Last week, they sued the attorney representing the former employee who filed the lawsuit.
Ella Bliss said in the lawsuit that statements made by attorney Mari Newman, of Killmer, Lane & Newman, about the spa's wage practices amount to defamation, libel and slander.
"Given the reputational and financial harm … we had no choice but to file the complaint to protect and defend our hard-earned reputation for treating employees fairly," Ella Bliss said in a statement emailed by a spokesman.
The lawsuit also names legal nonprofit Towards Justice as a defendant.
"Obviously I believe that the case is unjustified and frivolous and that … any comments that I made were and are legally protected," Newman told BusinessDen.
A year ago, Lisa Miles, a former Ella Bliss nail technician, filed a lawsuit seeking class-action status in federal court, saying Ella Bliss did not pay Miles her promised commissions, or for overtime or time spent cleaning the salon. Newman represents Miles in that case, which is ongoing.
The day the lawsuit was filed, Miles, Newman and Towards Justice gathered outside Ella Bliss's location at 640 Broadway and gave comments to television news reporters, according to the complaint.
"Instead of paying the workers for every hour that they work, they pick and choose," Newman said in a video clip published by CBS Denver. "They pay only for the hours they feel like paying."
Newman's firm and Towards Justice also released a press release last May, in which Newman was quoted saying, "It is time for businesses to quit financially exploiting women."
Miles' lawsuit had not been granted class-action status as of press time.
Ella Bliss said Newman's statements in connection with last year's lawsuit are false, and that the business has lost employees, customers, revenue and investment as a result, according to the complaint.
"We look forward to our day in court so we can demonstrate to our clients, employees, customers and the public that their trust in us is well-placed," the company said in its statement.
Sisters Brooke Vanhavermaat and Kelly Huelsing opened the first Ella Bliss at 6th Avenue and Broadway in 2015. Services at the three locations include nail care, hair, makeup and massages while customers sip an alcoholic beverage from the bar.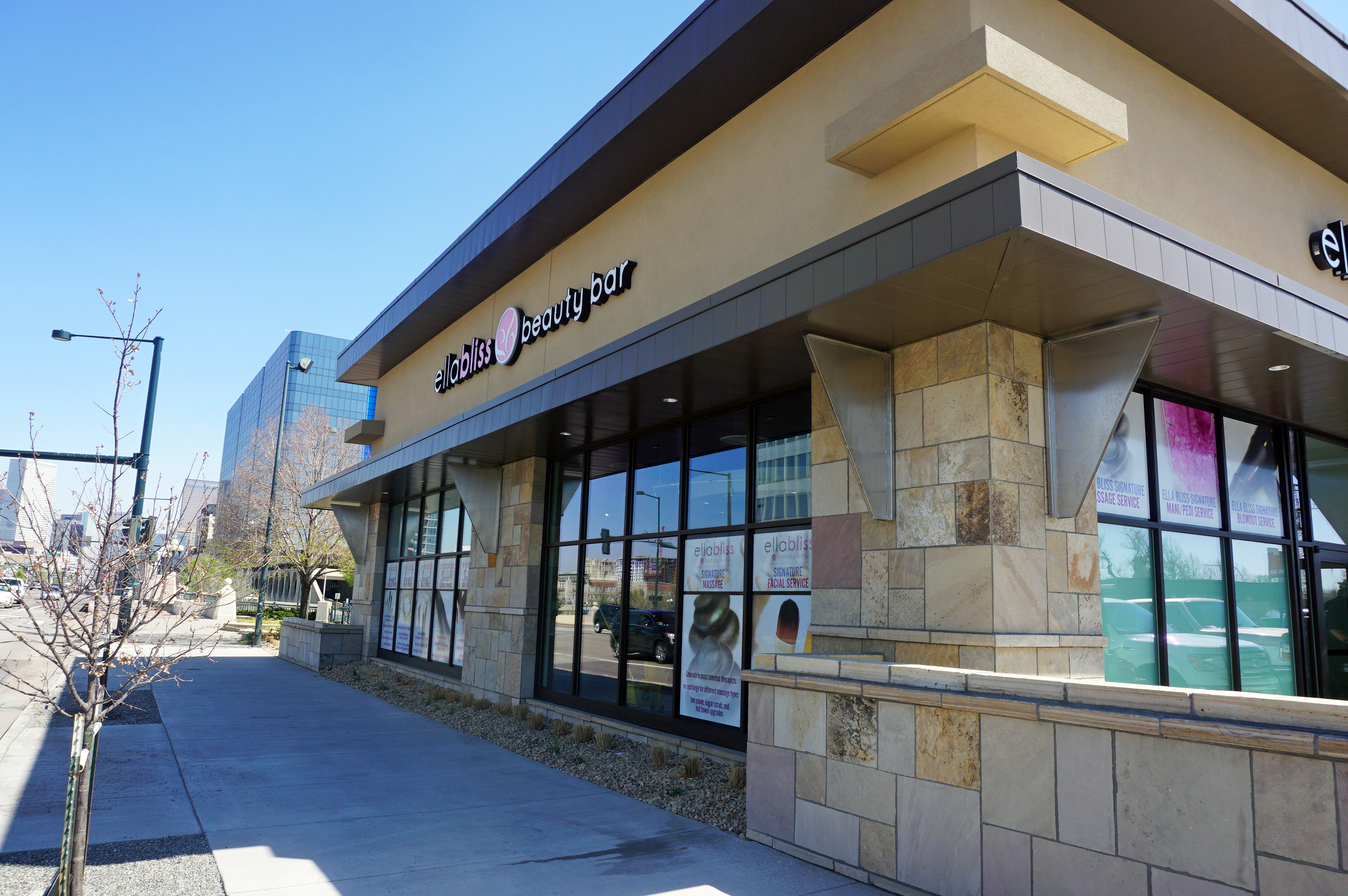 34959