A Lakewood-based home health care agency is suing a similarly named operation in Arizona.
Acaria Inc. filed a lawsuit this week against Acaria Home Health LLC, Acaria Palliative Care LLC and Fountain Hills Hospice LLC, alleging trademark infringement and unfair competition.
Those entities, which appear to do business as Acaria Healthcare and Acaria Hospice, did not respond to a request for comment.
The Lakewood Acaria, which serves counties in and around Denver, said in the lawsuit that it has been operating since March 2005 under the name.
"ACARIA is a coined term, and has no generic or descriptive meaning among healthcare professionals," the lawsuit reads.
The company said it received a federal trademark for the phrase "Acaria Homecare" in 2014, but that, more broadly, "Acaria's continuous and extensive use of the ACARIA mark since 2005 has resulted in strong common law rights in and to the name when used in connection with healthcare services."
The company said it learned this spring that the Arizona entities "have been using, in
conjunction with healthcare services, identical and/or confusingly similar business names."
The Lakewood Acaria's website is acariainc.com. The Arizona entities have been using the Acaria name since at least 2017 and operate the website acariahc.com, according to the lawsuit. The website said the entities serve Maricopa County, which includes Phoenix and the surrounding area.
"As the junior adopters of the name, Defendants' use of ACARIA in identical marks and trade names, or at least the dominant portion of those marks/trade names, constitutes actionable infringement of the ACARIA Trademark Rights, as well as unfair competition and misappropriation, and their unauthorized use should now be immediately enjoined," the Lakewood Acaria said in the lawsuit.
The lawsuit was filed in U.S. District Court in Denver. The Lakewood Acaria is represented by Ian Walsworth and William Mauke of the Denver office of Lewis Brisbois Bisgaard & Smith.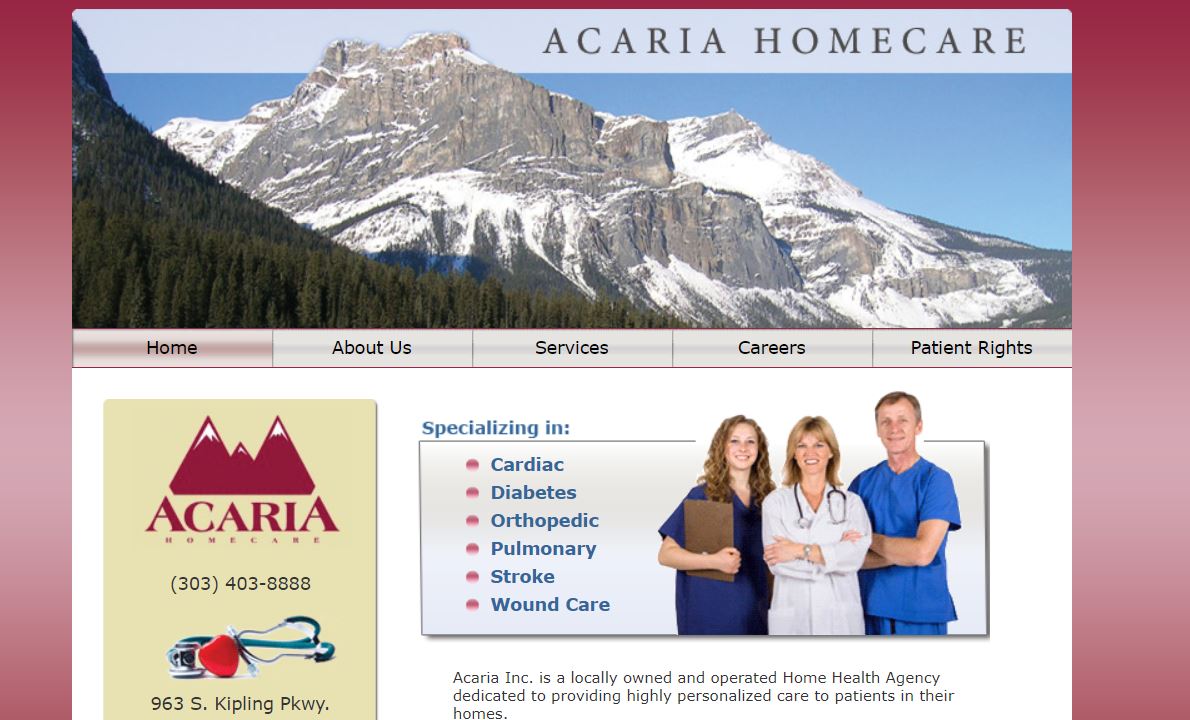 34753