After more than a decade grinding away in the Denver-area gym scene, Jon Cerf is taking his model around the country.
The founder and owner of Core Progression — which currently has three local locations, with more planned — last week sold five franchise territories to a Las Vegas resident, who plans to open three locations in that city along with one each in Miami and Fort Lauderdale, Florida.
The deal brings Core Progression to 10 territories sold.
"We've been doing this without any marketing," said Cerf, an Arvada native. "Our clients have been buying these. This thing is kind of going gangbusters."
It's the second out-of-state franchise deal for Core Progression, whose two gyms in Arvada and one in Northglenn are corporate-owned. Franchise locations in Lakewood and Boulder are expected to open this summer, and in Longmont and Austin, Texas, this September.
A franchisee also is finalizing a lease in RiNo, and expects to open in the fall, Cerf said.
Additionally, Cerf said he's in talks with potential franchisees for Portland, Oregon; Wichita, Kansas; Laguna Beach, California and Boston.
All told, Cerf said he expects to have 20 locations operating by year-end, counting the three already operating.
Cerf, an Arvada native, founded Core Progression in 2008. The company provides personal training, small group training and group fitness classes in an effort to keep clients enjoying a variety of workouts.
"When you get something that's more custom, we have ridiculous retention," Cerf said. "It's tailored to their body and to them, and they get great results."
Cerf buys the real estate for his corporate-owned locations, but franchisees can opt to lease. Franchisees pay Core Progression $45,000 for one territory, $99,000 for three and $150,000 for five, on top of 5 percent of weekly gross revenue. Territories have a three-mile radius.
Cerf said he chose to franchise because of the speed at which he could grow across the country, while still calling the shots on the business and model.
"For me, it was one of those things that looking at how do I expand and still keep control, and I think franchising is the best vehicle for that." he said.
Membership cost varies based on how many personal training or group classes clients sign up for every week.
The ideal location for a Core Progression studio has 3,000 to 6,000 square feet. In addition to providing fitness training, Core Progression rents rooms to physical therapists, massage therapists and chiropractors for an extra source of revenue.
Cerf said the fitness competition in Colorado has made his business more viable to investors in other markets.
"We're doing this in a very, very crowded field and continue to year over year, month over month, put out bigger and bigger numbers," he said.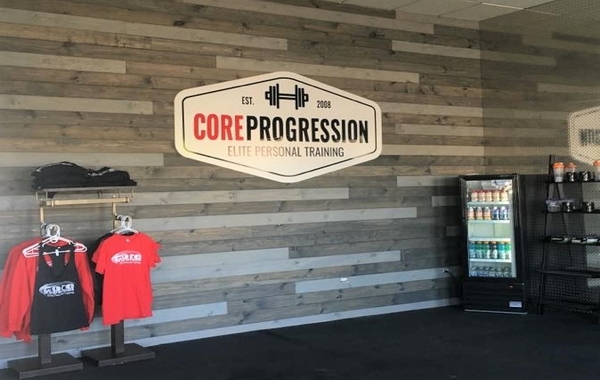 33958