His Hotmail has landed him in hot water.
A Denver executive who recently left BOK Financial for a similar position with another bank has been sued by his former employer over an email he sent from a personal account to 130 BOK clients shortly after giving notice, letting them know about his new job.
The Oklahoma City-based bank's lawsuit against Kelly Condon, a former business development executive now with Sunflower Bank, alleges that his use of customer contacts amounts to theft of trade secrets. BOK filed the suit in federal court in Denver this month.
Condon did not respond to an email seeking comment. His attorney, Timothy Kratz of the Denver office of Jackson Lewis, did not return a Tuesday voicemail.
According to the lawsuit, Condon has worked in the banking industry for nearly 40 years, and worked for CoBiz for 10 years prior to October, when BOK Financial completed its acquisition of CoBiz and merged the company with Colorado State Bank & Trust. Condon continued to work for BOK Financial through March 20, when he gave the company his two-week notice and said he was leaving for Sunflower Bank.
BOKF said when it received Condon's notice, it told him to cease all work for the company and blocked his access to its computer systems. Before that access was blocked, however, the company alleges Condon "transferred to himself an unknown amount of BOKF Data, including contact information for over 130 BOKF customers."
According to court documents, Condon then used a personal Hotmail account to email those 130 customers, writing: "After 10 years at BOK/CoBiz/BOK, Today I will be resigning to take an awesome position at Sunflower Bank as SVP – Director of Market Development. . . after I am plugged in I will reach out to discuss how we can work together."
A copy of the email, sent from a Hotmail account, was included as an exhibit in court. BOKF said it became aware of the message a day later when a customer complained about the email, which did not make use of the BCC feature — recipients could see the email addresses of everyone else who got it.
BOKF said in the lawsuit that it then confronted Condon, who acknowledged taking the contact information and agreed to let the company perform a forensic analysis of his computer. Condon cut off communication before the company could do so, the lawsuit alleges.
BOKF said it is now competing with Sunflower Bank to provide one particular longtime customer with financing for an acquisition, and believes "Condon likely established the relationship before even announcing his plan to resign from BOKF."
BOKF said it paid Condon through his two-week notice period, which ended April 4. It sued him five days later.
Sunflower Bank, which also is named as a defendant, is being represented by attorneys Jeffrey Cohen and Anthony Garcia of Denver's Cohen LLC.
"Sunflower had no knowledge of anything that BOKF has been alleging Condon brought over to Sunflower," Garcia said by phone.
Attorneys Joel Neckers, Kenneth Stalzer and Matthew Jasilli of Wheeler Trigg O'Donnell represent BOKF in the lawsuit.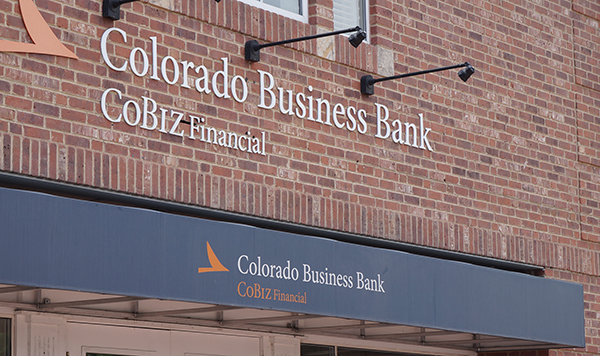 33967