The bank is going after a local accountant.
Bank of the West has sued Louis Arellano and his company L. James CPA Inc., saying he owes $692,651 on two loans and a credit card account, and needs to pay up in full.
According to the complaint, L. James CPA originally took out the two loans for a total of $725,000 in November 2017, around the same time he applied for the credit card.
Bank of the West said the company has failed to make payments, and that interest is adding approximately $200 a day to the debt. The bank wants a judge to rule that the company, and Arellano as guarantor, need to pay up.
Arellano, of Centennial, did not return requests for comment.
The lawsuit said L. James CPA Inc. has an office at 1624 Market St.; the company appears to also do business under the name Colorado Business Accountants. The business provides bookkeeping and tax services for small businesses and individuals, according to its website.
Arellano holds a master's degree in both finance and management from the University of Colorado, according to his website, and is a certified CPA and a certified fraud examiner.
Donald Allen with Markus Williams Young & Hunsicker is representing Bank of the West in its complaint, filed April 8 in Denver District Court.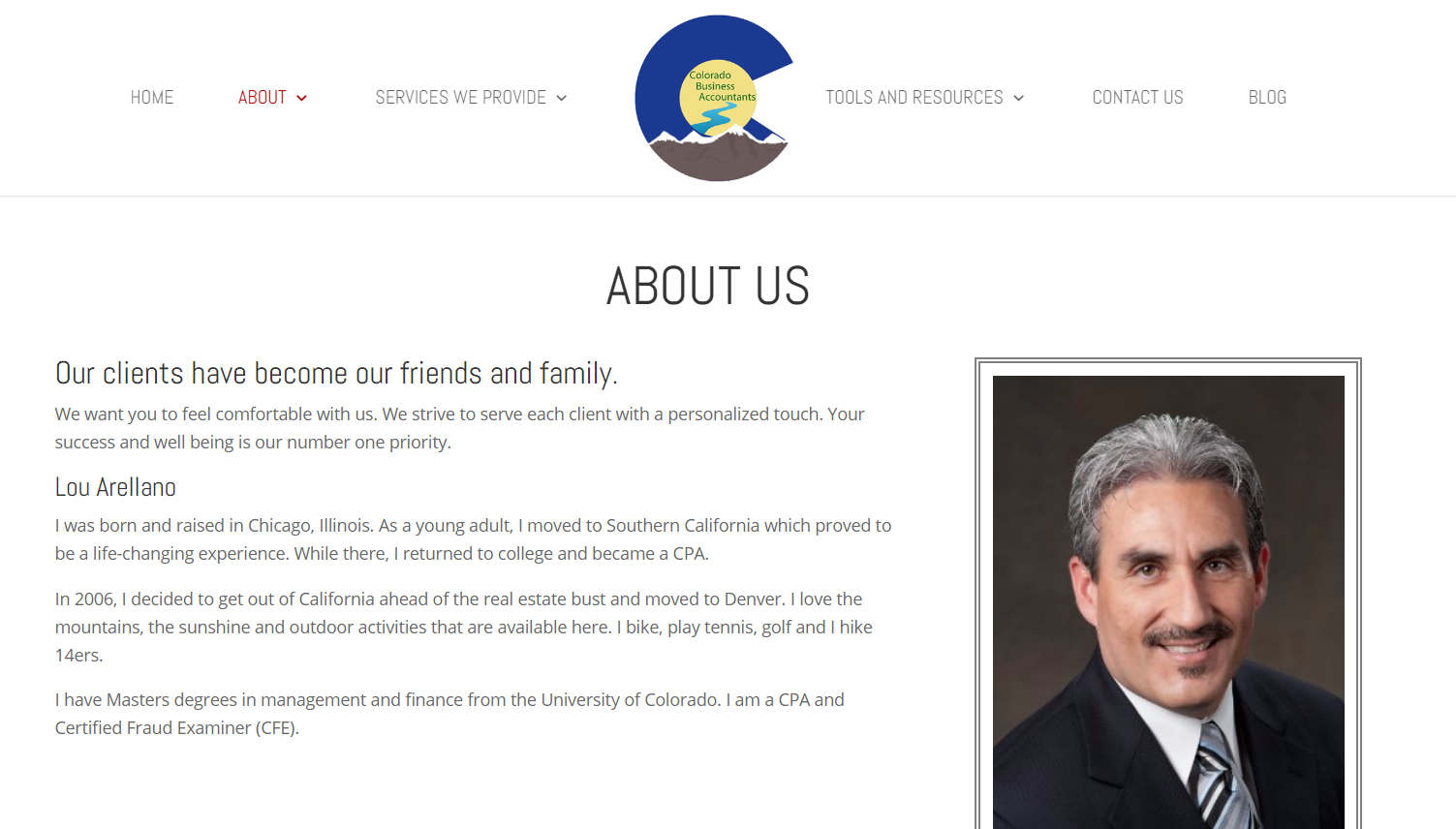 33866