The city of Denver has completed its acquisition of two properties in the 700 block of West Colfax Avenue.
The city closed on the purchase of the one-story building at 710 W. Colfax Ave. on Friday, about four months after officially buying the two-story structure on the adjacent lot at 700 W. Colfax Ave., according to records.
The city paid $7.2 million combined for the properties, as well as the tiny parcel at 1449 Galapago St. Council signed off on the deal last August.
Kiki Turner, spokeswoman for the city's Department of Finance, said Tuesday that the business that sold the 710 W. Colfax building, R&R Engineers – Surveyors, is leasing it back for the city for a short period.
Turner said the city is still determining specifically what departments will ultimately move into the two buildings, but that it will likely include some staff from the nearby Lindsey-Flanigan Courthouse.
Down the road, the makeup of the sites could change. Speaking to a council committee in July, Lisa Lumley, the city's assistant director of real estate, characterized the 700 block as one of two blocks (along with the 600 block) with redevelopment potential along the Civic Center/Colfax corridor.
That redevelopment, however, isn't anticipated in the near future.
"While owning these properties does preserve an opportunity for possible redevelopment in the future, there are currently no plans over the next several years to redevelop the sites," Turner said in an email.
The structures the city now owns share the block with the Denver Diner. A developer bought that property last year for $3.6 million. The diner continues to operate at the site.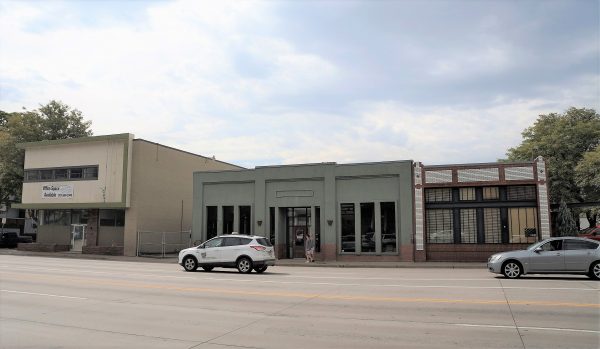 33330