The FBI has a new landlord.
The four-story building the law enforcement agency leases at 8000 E. 36th Ave. in Denver's Stapleton neighborhood has sold for $72.9 million, according to county records.
The buyer was USGBF FBI Denver LLC, which lists an office address that matches that of San Antonio-based USAA Real Estate Co. The company did not respond to a request for comment. Massachusetts Mutual Life Insurance Co. provided financing for the deal.
The 175,155-square-foot building on 9.95 acres was developed by Nashville-based Alex S. Palmer & Company. The firm paid $5.07 million for the land in early 2008, according to records. In addition to the main glass building, which is LEED-certified, the complex also includes a parking structure.
The FBI moved in during 2010. The building acts as the agency's headquarters for Colorado and Wyoming. Tucked behind a Sam's Club and about one-half mile from a commuter rail stop, the building replaced space the agency leased downtown at 1961 Stout St.
"We've gone to freestanding campus environments for security and future growth," an FBI official told The Denver Post in 2007. "As our role with the intelligence community increased, it just made more sense."
A FBI official told a Denver TV station in 2009 that the complex was under 24/7 surveillance during construction.
"The whole idea is to prevent the introduction of something that could be used to spy on us later," the official said.
London-based 90 North Real Estate Partners acquired an undisclosed stake in the building in 2014. The government's lease on the building extends through 2030, according to the company's website.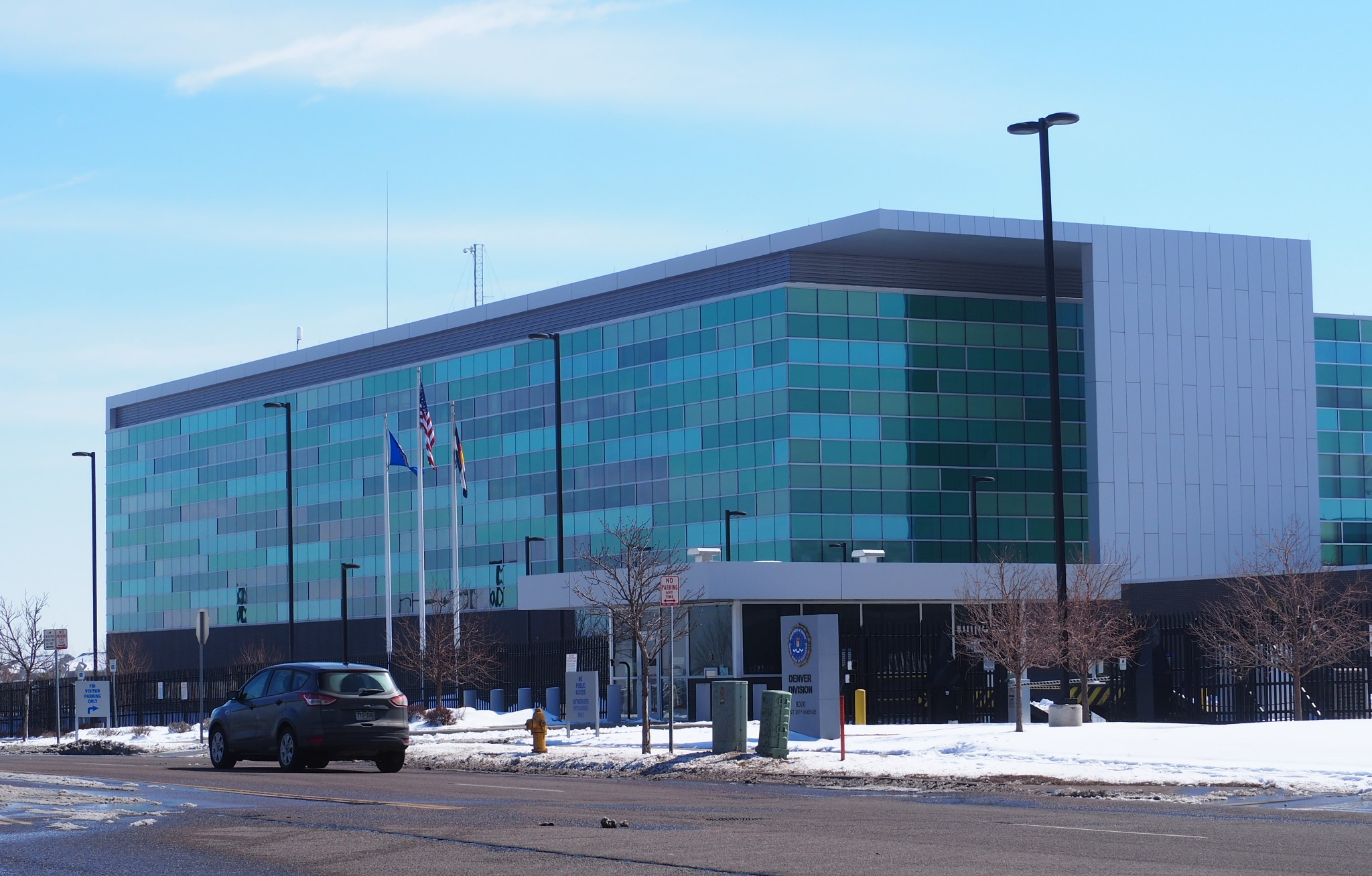 32560