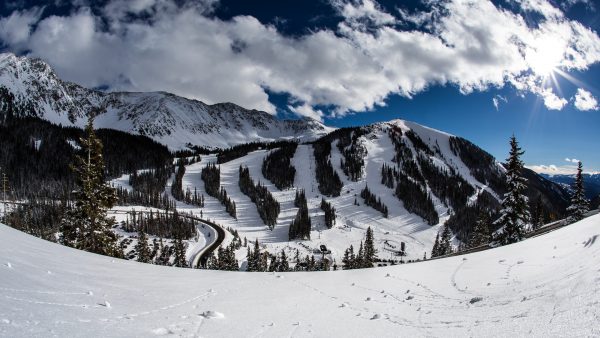 Feeling suffocated in the relationship, Arapahoe Basin is breaking up with Vail Resorts.
The popular ski area 60 miles west of Denver said Monday that, after 22 years, it will cut its ties with Vail Resorts at the end of this season, meaning it will no longer give unlimited access to holders of Vail's Epic Pass or Vail's other pass products.
The popularity of the pass-sharing agreement spelled its demise.
"We've had a great long-running relationship with Vail," A-Basin Chief Operating Officer Alan Henceroth said. "We've done a lot of great investments and upgrades. Frankly, we've reached a point on weekends where we really just can't handle any more people."
While A-Basin has been working with Vail Resorts since 1997, it wasn't until recently that an influx of Epic Pass holders started making the ski area feel pinched for space, Henceroth said.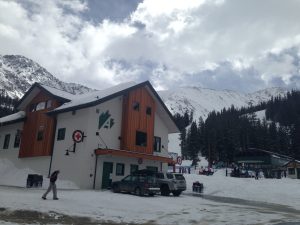 "I don't know if there was just one thing," he said. "The parking situation has steadily become more of a challenge … we felt like we were getting a lot of negative feedback over the years. We felt like we really had to address the issue."
Henceroth said that, given its location in a narrow valley, A-Basin doesn't have any options to add more parking, beyond building costly multi-level parking garages.
"If there's a place to build a parking lot, we haven't figured it out," he said.
A-Basin's Monday announcement didn't come out of the blue; the deal between the two resorts was set to expire at the end of this season. Henceroth said the parties did discuss the possibility of renewal.
"We talked, and we wanted some things and they wanted some things, and we couldn't quite come to terms," he said.
A-Basin hasn't decided whether it will fly solo for a while or join with other mountains or ski companies on a pass-sharing deal, according to Henceroth.
"We are focused on making it work for our guests," he said. "It would just depend on the deal and we'll see how it goes. We're going to be talking to everybody."
Vail's and A-Basin's relationship has been complicated from the start. A-Basin first joined with Vail Resorts in the late 1990s, when Vail purchased Arapahoe Basin, Keystone and Breckenridge from Ralcorp Holdings. In 1997, the U.S. Department of Justice became concerned about a monopoly, and forced Vail to sell A-Basin. But buyer and current owner Dundee Resort Development kept the affiliation with Vail's pass products, which sees Vail pay A-Basin an undisclosed amount for each pass scan.
Vail Resorts said Monday that it will replace a lower-priced pass that has offered access to A-Basin and Keystone with a "Keystone Plus Pass" that gives holders unlimited access to Keystone except on blackout dates, access to Breckenridge after April 1 and five days at Crested Butte.