Telecommunications company CenturyLink has sold an office building in downtown Denver.
The phone and internet provider sold the 12-story building at 930 15th St. on Monday for $22.5 million, according to county records.
The building was purchased by RREF III P 930 15th Street Property Owner LLC, an entity established by California-based SteelWave in collaboration with Miami-based Rialto Capital Management.
A SteelWave executive said he couldn't speak about the purchase because a press release being drafted in collaboration with CenturyLink was being finalized.
Contacted for comment, a CenturyLink spokeswoman issued the following statement and declined to answer further questions.
"As part of CenturyLink's ongoing effort to remain competitive by reducing costs, achieving operational efficiencies and implementing best practices, we have sold the building at 930 15th Street in Denver," spokesman Mark Molzen said. "We have moved our employees to one of three major CenturyLink work centers – Broomfield, downtown Denver and Littleton."
City records indicate the structure is 225,000 square feet, which makes the deal worth $100 a square foot. The records also state the building dates to 1980, but a National Register of Historic Places application for an adjacent structure indicates the 930 15th St. building dates to the 1960s.
Monroe, Louisiana-based CenturyLink took control of the building as part of its 2011 acquisition of Denver-based Qwest.
Financing for the deal was provided by SM Finance LLC, an entity associated with Square Mile Capital Management, according to records.
CenturyLink still owns one building downtown, the 15-story structure at 931 14th St., adjacent to the building that just sold.
SteelWave owns two other office buildings downtown, at 1660 Wynkoop St. and 1900 Grant St. The firm also owns a number of office buildings in the Denver Tech Center and others elsewhere in the metro area.
Editor's Note: This story was updated after initial publication to provide additional detail regarding when the structure was built.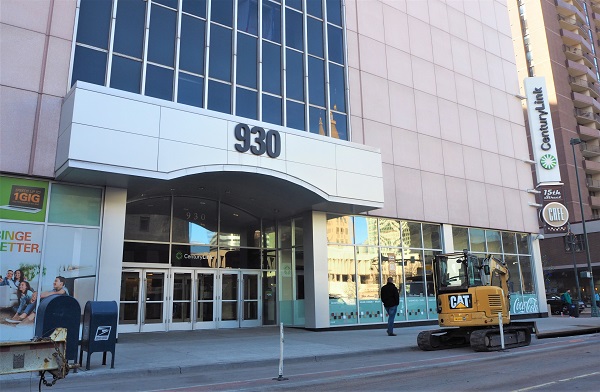 31390