Denver lobbying and law powerhouse Brownstein Hyatt Farber Schreck has tapped business litigator Rich Benenson to be the firm's next managing partner.
Benenson, 50, will assume the role July 1, replacing Adam Agron, the firm's managing partner since 2013. Agron, 46, will remain a member of the firm's executive committee.
Brownstein managing partners serve three-year terms and are eligible to serve up to three terms.
"We have good momentum, we have good market position," Benenson said in an interview. "So a lot of my priorities are continuing that momentum."
Benenson said he grew up in the Baltimore-Washington, D.C. area. He graduated from Miami University in Ohio, then received an MBA from the University of Baltimore and got his law degree from the University of Maryland.
Benenson moved to Denver in 2000 and worked for Gibson Dunn & Crutcher.
"I had been coming to Colorado my whole life … I always knew that long term, this was where I wanted to live," he said.
He joined Brownstein in 2002 as an associate in the firm's litigation department, then left in 2005 to work as senior vice president and general counsel for The Shaffer Cos., a third-party administer for large self-insured municipal programs. The company has since been acquired.
Benenson said he went to law school with the owner of the company, which was a Brownstein client. The role allowed him to gain leadership experience and see things from a client's perspective, he said.
Benenson rejoined Brownstein in 2007.
"One of the things I love about the firm is the willingness to see the value of folks coming in and out of the firm," he said.
Benenson was named chair of the firm's litigation department in 2013 and, in 2017, joined its executive committee. Given that only the seven members of the executive committee are eligible to be named managing partner, it was at that point he knew he could be tapped to lead the firm.
He said his priorities include ensuring he and the firm are "doing everything we can" to support individual staff members.
Benenson is married with two sons, 16 and 14.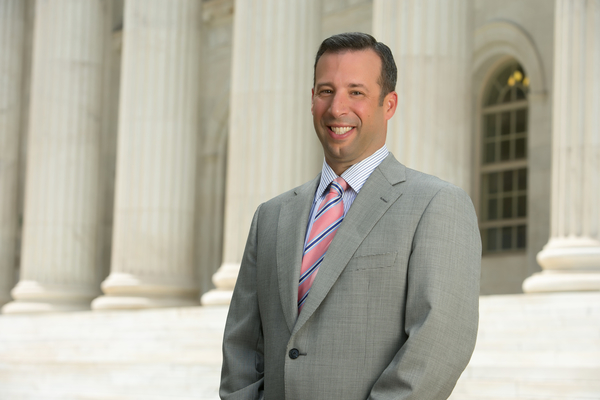 31224