A Washington-based multifamily developer no longer is under contract to purchase a former elementary school in the Golden Triangle.
Holland Partner Group's deal to buy the former Evans School at 1115 N. Acoma St. in Denver fell apart late last year, according to a source familiar with the deal.
BusinessDen reported last April that Holland was under contract to buy the three-story school, which is owned by Continuance LLC, an entity affiliated with the Eber family. Brothers Richard and Alan Eber purchased the property from Denver Public Schools in 1974 for $620,000, according to Westword.
The former school, which is on the National Register of Historic Places, has sat largely vacant for decades. It sits on a 1.5-acre parcel, which includes a large parking lot north of the school.
Holland was interested in building on that parking lot, as well as the one at 1120 N. Acoma St — the southwest corner of Acoma Street and 12th Avenue — which also is owned by Continuance LLC.
A development project concept was submitted to the city in June for the 1120 N. Acoma St. lot, proposing a 17-story tower with ground-floor retail space dubbed "Evans East." Nothing else was submitted to the city regarding the site, according to online records.
Continuance LLC also owns a parking lot in the 1100 block of North Bannock Street.
A Holland executive did not respond to a request for comment.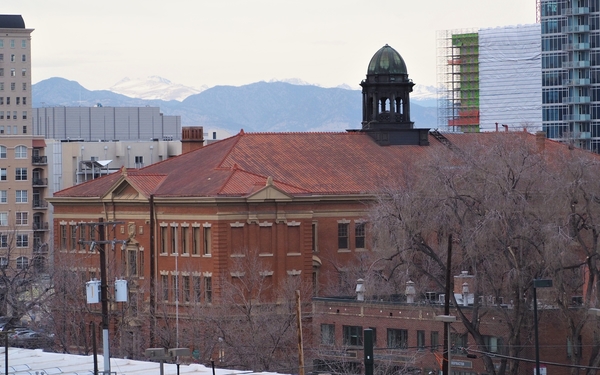 31170