Billionaire businessman Henry Kravis has listed his northwest Colorado ranch for $46 million.
The ranch, known as Westlands, is located 23 miles southeast of Meeker.
The 4,600-acre property includes five miles of the White River that contains trophy trout, in addition to private big-game hunting and a four-hole golf course designed by internationally known golfer Greg Norman. In addition, the ranch has a helipad, helicopter hangar, tennis court and swimming pool.
The main lodge on the property features mantels imported from European castles, and listing agent Brian Smith said most of the furniture — made on site by French builders — would be included in the sale.
The 19,000-square-foot lodge has five bedrooms upstairs, and includes a wine cellar, theater, hot tub, sauna and steam rooms.
Kravis, 75, is the co-founder of New York-based Kohlberg Kravis Roberts & Co., a private equity firm. Forbes estimates his wealth at $5.4 billion.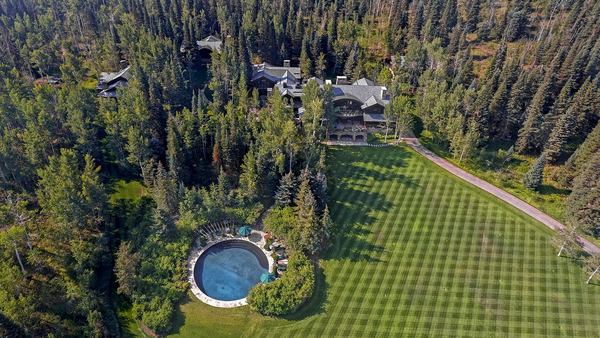 30959