A Chicago-based developer has purchased the site in Arapahoe Square where it wants to build a 22-story tower dubbed Kenect Denver.
Akara Partners purchased 2126-2136 Lawrence St. in Denver on Jan. 2 for $5.5 million, according to county records.
The 0.64-acre site is currently a parking lot and the deal works out to $194.36 a square foot.
Rocky Mountain Public Media, the parent company of Rocky Mountain PBS and jazz station KUVO, sold the property. NAI Shames Makovsky brokers Dorit Fischer and Hayden Hirschfeld represented the seller.
Akara submitted materials last summer to the Arapahoe Square Design Advisory Board indicating the company wants to build a 22-story building at the site.
The building would have ground-floor retail space, while the second through fifth floors would consist of coworking space at the front of the building, with parking to the rear. There also would be two underground levels of parking.
The sixth through 22nd floors would be residential, according to the plans, which call for 434 units. The plans, drawn up by Perkins + Will and Shears Adkins Rockmore Architects, still need city approval.
Prior to the 22-story proposal, Akara had floated the idea of a 34-story project at the site.
Akara did not respond to a request for comment. The company, founded in 2013, has built an apartment building in Chicago dubbed Kenect Chicago, and according to its website also is working on Kenect-branded projects in Cleveland, Nashville and Phoenix.
Seller Rocky Mountain Public Media will be Kenect's neighbor. The organization broke ground in November on a new headquarters building at the corner of 21st and Arapahoe streets.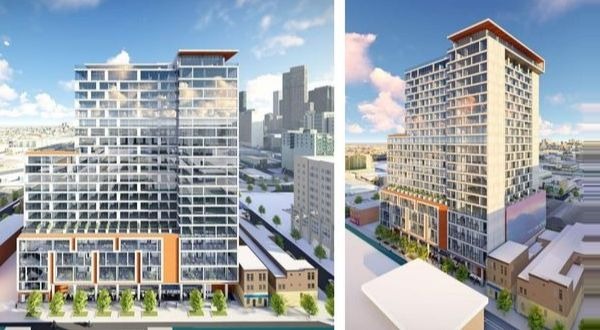 30849