A high-end bike shop in Boulder was burglarized early in the morning on Dec. 31.
Tom Steinbacher, owner of Stradalli Carbon Sports at 4455 Broadway, said Wednesday that the thieves took 31 carbon fiber bikes, four wheel sets, two mountain bike frames, tools, a full shelf of cycling clothing and one carbon fiber baseball bat.
Steinbacher estimated the value of the stolen goods at $250,000.
A spokeswoman for the Boulder Police Department confirmed that Stradalli had reported the theft and said the case is under investigation.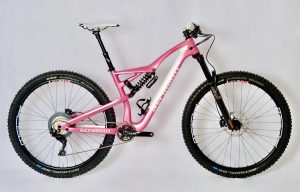 Steinbacher said thieves cut the power and phone lines, disabling the shop's cameras. They then cut through the shop's heavy metal door, which Steinbacher said had locks and a deadbolt.
The stolen bikes were Stradalli's D12 or Dura Ace models, which Steinbacher said are his most expensive.
"We had 50 bikes here," he said. "They only, only took certain bikes. They knew exactly which bike to take and which not to take."
It's not the first time Stradalli has been the victim of bike theft. A year and a half ago, thieves stole 68 bikes worth approximately $400,000 from the company's headquarters in Pompano Beach, Florida, Steinbacher said.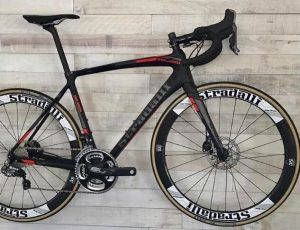 Steinbacher, originally from Germany, started Stradalli 12 years ago. The company — whose name is Italian for "on the road" — makes and sells road, mountain and electric bikes, as well as other products made from carbon fiber. The company's bikes are manufactured in Taiwan.

Stradalli opened its 3,000-square-foot Boulder store in early 2018.

"I don't think you can be in the cycling industry without being in Boulder," Steinbacher told BusinessDen last year.

30790