Two homes south of the University of Denver campus could be replaced by a five-story apartment building.
Adam Cole, an agent with Keller Williams, submitted a site-development plan to the city this month, proposing a 44-unit project at 2445 and 2455 S. York St.
Cole purchased 2445 S. York St. in December 2013 for $525,000 and 2455 York St. in June 2016 for $516,200, according to records.
The homes date to the 1950s, according to city records. The larger of the two is about 1,300 square feet. Cole said there are six units between the two homes.
The plans call for 37 parking spaces on the first floor and one below-grade level. There would be 12 units on the second through fourth floors, and eight units on the fifth floor.
Ten of the units would have two bedrooms, according to the plans, which still need to be approved by the city. The remainder would be one-bedroom units.
Cole said he's set to begin construction soon on a pair of duplexes elsewhere in Denver, but this will be his first significant multifamily project.
Cole said he purchased the York Street properties planning to redevelop the site, and said he was attracted to the neighborhood by the five-story zoning. A handful of homes remain on the block, he said, but most of it consists of three- and four-story apartment buildings.
"I think this will fit in there pretty well," he said.
Denver's Real Architecture drew up the project plans.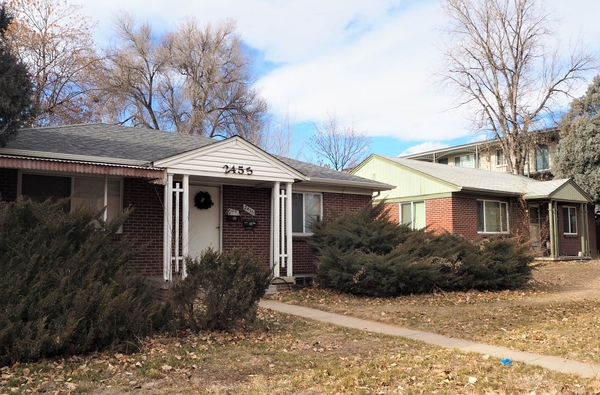 30703