The Urban Land Conservancy has purchased a vacant auto body shop along 6th Avenue in Lincoln Park, with plans to build 92 condominiums (some as small as 263 square feet), nearly all of which will be income-restricted.
The nonprofit, which said it "uses real estate as a tool to benefit urban communities in metro Denver," purchased 801 W. 6th Ave. on Friday for $1.8 million, according to county records.
Mr. Hail Repair Body Shop previously occupied the single-story building at the site, which is at the northwest corner of 6th Avenue and Inca Street. The property is 0.41 acres, making the deal worth $101 a square foot for the land.
The ULC and partners plan to build a five-story structure, dubbed Inca Commons. It will be developed by Shanahan Development, a subsidiary of JJS Investments, whose development portfolio includes Depot Square, a 71-unit affordable housing project in Boulder.
The ULC said Elevation Community Land Trust has provided "significant equity" for the project, which will subsidize the cost of 86 units, allowing them to list for under $200,000. They will be restricted to buyers making up to 80 percent of the area median income, which currently is up to $40,000 for an individual or $72,000 for a family of four.
Once the condos are sold, ECLT will sign a 99-year ground lease for the site, the ULC said. The units will remain income-restricted as they are bought and sold.
Condo projects in Denver have been relatively rare recently despite the city's development boom, a situation largely attributed to concerns over construction defects litigation, which lawmakers have tried to address. And the vast majority of condos that have been built have been market-rate, priced out of reach of much of the city's population.
"This is an incredible example of the strength behind partnership," Stefka Fanchi, president and CEO of Elevation Community Land Trust, said in a statement. "Together with Urban Land Conservancy and Shanahan Development, we are creating a much needed affordable housing option for people looking to enter into homeownership."
Sixty-four of the units at Inca Commons will be studios, some as small as 263 square feet, according to a site development plan submitted to the city last month. There will also be 24 two-bedroom units, and four three-bedroom units.
Six of the units will not be restricted to buyers based on income.
"Based on subsidies available and the fact that ULC and partners really felt it was important to include family units as part of the development (2 and 3 bedroom units), 6 of the units are market rate in order to make the overall development feasible," ULC spokeswoman Christi Smith said in an email.
The plans, which still need city approval, also call for about 3,000 square feet of office space on the ground floor facing 6th Avenue, along with 32 parking spaces.
The ULC said it hopes to break ground in the third quarter of 2019, and that units likely will be available for purchase in late 2020.
The property was sold by Silver Rock Capital LLC, which purchased it in January 2016 for $1.68 million, according to records. Russell Gruber, with Gruber Commercial Real Estate, represented the seller.
The Lincoln Park purchase is the third using the Metro Denver Impact Facility, a low-interest lending program established this year.
The program previously helped the ULC purchase a building in Lakewood and Adams County's 80,000-square-foot former human services building at 7190 Colorado Blvd. in Commerce City for $3.8 million. The organization plans to retrofit the latter to accommodate offices for nonprofits, and to build new income-restricted residential units elsewhere on the site.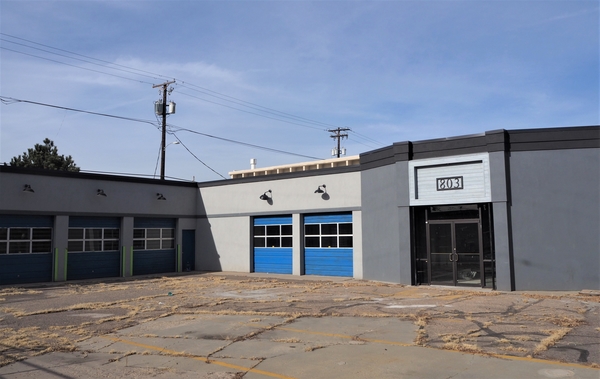 30592