Lee Hoffman wants to elevate the camping experience from Wheat Ridge.
The founder of Altitude Industries, a distributor of rooftop tents and other camping products, has signed a lease on 2,500 square feet at 4880 Robb St. in the city, and plans to move his business there from Evergreen.
"A lot of our business is from out of state," Hoffman said. "Being right off I-70 is going to be important."
The company's new home is a step up from the 1,000 square feet Altitude has in Evergreen, and will incorporate a showroom displaying rooftop tents and a drive-in bay for installation on cars.
"One of the biggest issues in this industry is that a lot of it's online and there's just nowhere for people to lay their hands on (products)," Hoffman said. "I chose this space because it incorporates all that."
Hoffman, 41, is an engineer by trade. He worked at Kodo Kids, a Broomfield-based toy manufacturer, starting in 2010, before deciding he wanted to combine his interests in overlanding and camping with his background operating businesses and building objects.
Hoffman founded Altitude in 2017. He connected with iKamper, a South Korean manufacturer of rooftop tents, at an overland expo and decided to become a distributor of the company's rooftop tents after buying one himself.
"I think from an outside perspective, there's just a lot of advantages to it that regular traditional ground camping doesn't have," Hoffman said. "You're freeing up some space in your car, you keep your bedding in there … Your stuff is all ready to go. It's just more flexible."
Altitude also sells Road Shower, a solar-heated camping shower, as well as roof racks, camper trailers and other accessories.
"My long-term goals may include some of our own branded products," Hoffman said.
Hoffman said Altitude has done approximately $500,000 in sales since launching, which includes the sale of 100 rooftop tents. He said rooftop camping has been popular in Africa and Australia for a long time.
"In the U.S., for whatever reason, it's just starting to enter the public consciousness," he said.
Tanner Digby of Marcum Commercial Advisors represented Altitude in the lease. Max Marcum, also with the firm, represented the landlord.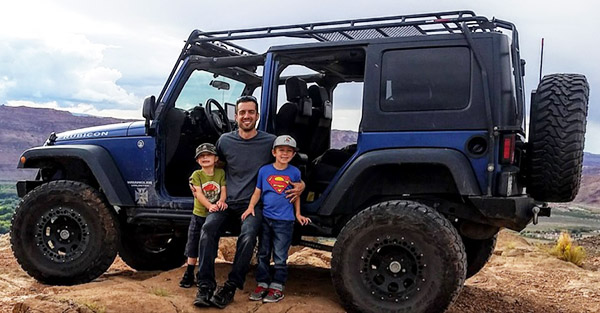 30486