Nicholas Butler doesn't have to look far to see Denver's fitness boom.
Across the street from his gym in RiNo, Fight Gravity Fitness, Movement Climbing + Fitness just opened its massive facility. Two blocks away, Instagram sensation and fitness entrepreneur Emily Schromm has launched Platform Strength. Spin studio Epic Ryde, where Butler used to hold his fitness classes and personal training sessions, is nearby, as are a couple of CrossFit gyms.
Amid all this, Butler, 33, is looking to grow his business. But he isn't scouting for a second location. Instead, he's chasing downloads of an app that allows him to monitor clients wherever they work out.
"You hit another recession and you have a bunch of brick-and-mortars; that's not going to sit too well," Butler said. "Why incur the overhead of a big brick-and-mortar or storefront when you can market virtually? You don't necessarily need a big storefront."
Butler is one of a handful of fitness entrepreneurs pursuing digital options in a city where it seems a new gym has opened every week for years and the real estate market remains competitive.
Butler recently gave Fight Gravity's 75 gym members access to CorSync, an app built by New Mexico-based Nuvita that tracks nutrition, workouts and body fat, while also providing on-demand virtual workouts. Clients wear a heart rate monitor and Butler can monitor everything from afar.
He said he sees the online tool as a leaner way to grow without expanding beyond the 800 square feet he's already leased.
"It's going to be great for retention and a great tool for our current clients, but it's also going to be a selling point for new clients," Butler said.
Across town, Dawnelle Arthur recently closed her 13-year-old yoga and fitness studio, QiFlow, citing the cost of operations.
"I couldn't do it," Arthur said. "It's no one's fault. It's just a growing city. It's not a city for a one-woman show."
Arthur isn't done teaching, however.
A year ago, seeking a second revenue source, she began posting yoga videos online. Now, she's making that her focus, and targeting customers that may be far from Denver.
"The reason I went online was rural America and women over 40," Arthur said. "There's no one in that marketplace. They're not targeting these 50-year-old housewives in small-town Iowa … they have no other option."
Arthur charges $199 for a 60-day online fitness program. Although plenty of fitness programs, such as Insanity and P90X, bring workouts in the home, Arthur said she's more of a personal coach, frequently texting and emailing clients to make sure they're following through.
"I really want people to feel like they have a teacher, not just a database of workouts," she said.
Arthur said she's recommending smaller, independent gyms to consider an online component, but that it takes time to start.
"Every brick-and-mortar who is struggling to pay their bills should do it," Arthur said. "If I didn't start this a year ago … there's no way I could say, 'I'm going to start this in two months.'"
Other Colorado fitness ventures that have found niches online include YogiApproved.com, a website that provides on-demand yoga class packages. Local fitness coach Kylie Larson also offers online fitness memberships for her programs, such as Lift to Get Lean.
But not every fitness studio owner in Denver thinks virtual fitness is the answer. It's one thing to run a yoga class online, but for Sarah Brittenham, co-owner of barre chain Barre Forte, teaching barre classes virtually is not practical.
"In order to get the most out of the Barre Forte workout, it is critical to have a wall-mounted barre that you can pull off of (versus a chair, which is usually used in at-home workouts)," she said in an email.
Plus, Brittenham is concerned about safety and correct form, not to mention the social aspect of attending group classes.
"The motivation and energy you get from Barre Forte classes held in a studio cannot be replicated at home," she said.
Butler agreed, although he said the online options he's bringing to Fight Gravity Fitness only give him more, not less, interaction with his clients.
"There is no substitution for correction and community you're going to get at the gym," Butler said. "There are only eight to 10 people in our classes. We're not packing people in."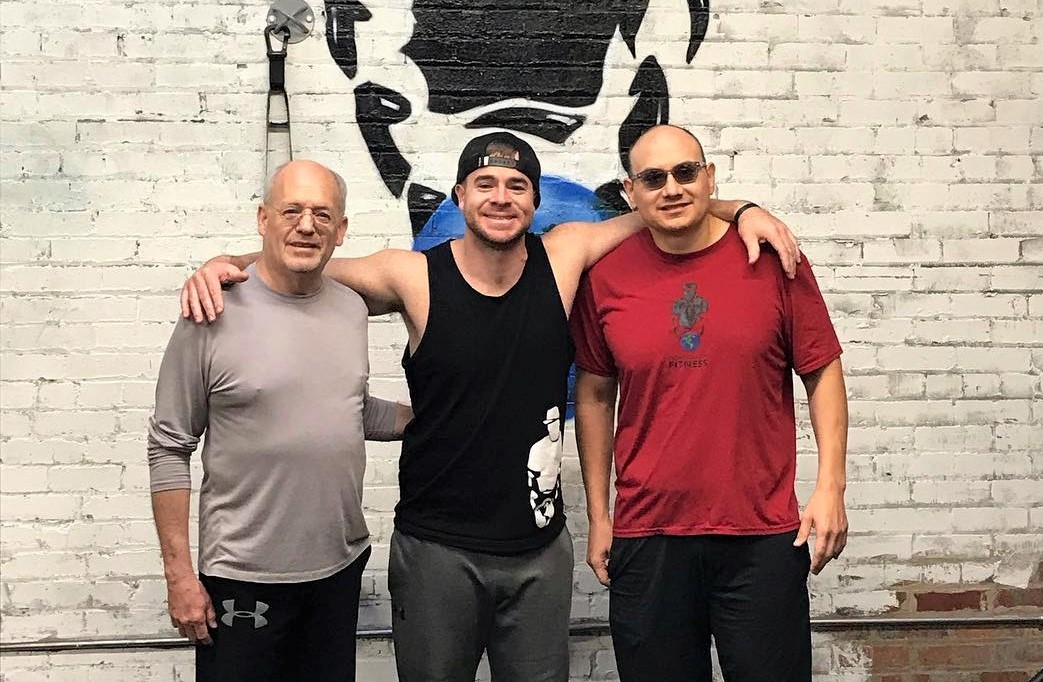 30163