The receiver appointed to oversee a Denver private equity fund said its founder ran one company "as a Ponzi scheme," and repaid loans from relatives and close associates, including his parents and wife's grandparents, ahead of other lenders.
Randel Lewis, the receiver appointed in October 2016 to oversee TitleCard 1Fund LP and loan startup Cobalt Sports Capital — entities overseen by Harvard MBA Tyler Tysdal — filed four lawsuits Oct. 24, seeking to recover money transferred from Cobalt to the following parties:
Ethel D. Redmon and the estate of her deceased husband. The Redmons are grandparents of Tysdal's wife Natalie Tysdal, a Denver news anchor.
Sharon Gaede, a relative of Jason Gaede, a member of two firms that advised Cobalt Sports Capital.
Edward Huguez, who held an ownership stake in Cobalt Sports Capital and worked for it as a consultant.
Bella Jean LLC, an entity formed by Tysdal's parents
Luke Ritchie, a lawyer at Moye White who acts as counsel to Tysdal and his entities in related matters said in an emailed statement that his clients were not named as parties in the receiver's latest cases, but he nevertheless reject the underlying premises.
"We maintain Cobalt Sports Capital was lawfully run based on good faith business judgment, and the transactions underlying the cases were conducted in the ordinary course," Ritchie wrote to BusinessDen. "While he appears bent on filing even more such counter-productive actions, we know one of the innocent lenders the Receiver has threatened has already filed a preemptive case against him and we anticipate more will follow.""
Tysdal founded Denver private equity firm Impact Opportunities Fund in September 2011, according to the lawsuits. That December, he also formed Cobalt Sports Capital, a startup that made business loans to professional athletes and sports agencies. Impact Opportunities Fund then invested in Cobalt.
In one of the October lawsuits, Lewis said that Cobalt "was run as a Ponzi scheme."
"At all times relevant to this dispute, CSC was insolvent on a balance sheet and going concern basis," said the lawsuit against the Redmons. "As a result of CSC's insolvency, Tysdal and others in control of CSC took steps to preferentially repay certain lenders to CSC, ahead of other lenders to CSC."
"Tysdal and others in control of CSC caused CSC to continue borrowing funds from new lenders, using proceeds of those new loans to preferentially repay existing lenders, while misrepresenting to the new lenders the intended use of the proceeds of their advances," the lawsuit continued.
The lawsuits say the four parties loaned CSC amounts ranging from approximately $230,000 to $1 million, in some cases over multiple transactions.
A separate lawsuit filed by Lewis against Tysdal and other parties in February said that CSC raised more than $41 million between 2011 and 2016. CSC then loaned or invested more than $15 million with entities "that had no reasonable relationship to sports lending or the three segments identified in the materials or presentations given to the CSC lenders."
That included a $7 million investment in AOB Med Spa, an entity controlled by Tysdal that employed his sister, and $594,000 in advertising firm Banner Media Group LLC, which was also controlled by Tysdal, according to the lawsuit.
Adrian Castro and Matthew Rork of Fairfield and Woods are representing the receiver in the lawsuits.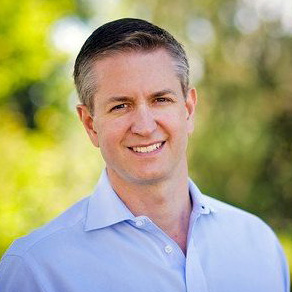 29649