A restaurant property near the 38th and Blake commuter-rail station in RiNo has sold, and residential redevelopment is planned.
The one-story building at 3753-3763 Wynkoop St. — which most recently housed Rebel Restaurant — sold twice on Oct. 16, according to county records: first for $2 million to Fillmore Holdings LLC, then for $2.5 million to DHN Wynkoop LLC.
The original seller — Vladimir Lesner, through an LLC — purchased the site in November 2002 for $388,732, according to records.
The building is 1,600 square feet and sits on a 0.29-acre lot, according to a LoopNet listing. The property is across the street from the commuter-rail station, and a zoning overlay approved by Denver City Council this year allows up to 16 stories to be built if certain conditions are met.
DHN Wynkoop LLC, which now owns the property, is controlled by Boston-based Navem Partners, in partnership with a Denver-based operating partner, according to Patrick Dooling, managing partner at Navem Partners. He did not specify the Denver-based partner.
Navem Partners was founded this year and said it focuses on "high-value-creation real estate investment opportunities within dynamic urban environments."
"We will be redeveloping the site, and are already active in our dialogue with the city and a local architect," Dooling said in a statement. "We expect to develop the site into a highly amenitized residential destination."
The sale price works out to $200 a square foot for the land. The city has not received a site-development plan for the property.
The property is Navem's first holding in Denver, but Dooling said the company hopes to add "additional high-potential properties in the neighborhood."
Rebel Restaurant operated at the building for three years before closing in early August.
The owners of RiNo's Nocture Jazz & Supper Club planned to take over the remaining two years on Rebel's lease and open a wine bar called Noble Riot, according to Denver Eater. At the end of August, however, Noble Riot said on its Facebook page said that plan had fallen apart "because of the landlord and buyers inflexibility in providing approval of the sublease along with new knowledge about potential environment remediation requirements."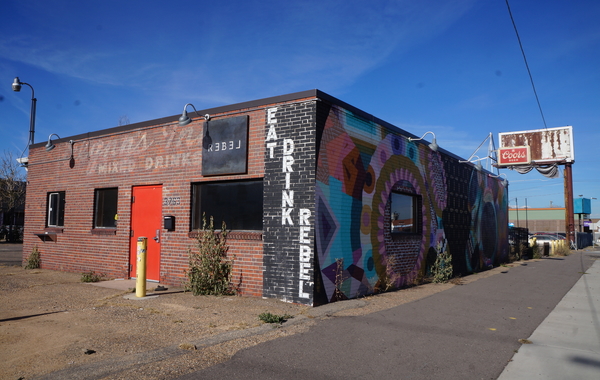 29528