A yoga and fitness studio in Denver's Cole neighborhood is closing after nearly 13 years.
QiFlow, located at 3827 Steele St., will host its final fitness class Oct. 30.
"After 12 years and 10 months, we are closing our QiFlow doors," the studio announced on its Facebook page. "It's been a long, sad goodbye but through it all, we are happy. We fought the good fight and now it is time to move forward and do even more!"
Owners at QiFlow could not be reached for comment. The studio also said on Facebook that donations from its last class will go toward launching an online QiFlow studio.
QiFlow has been teaching cycling and yoga classes, or a combination of the two, since 2006. The studio later expanded to add high-intensity interval training, or HIIT, classes as well.
Three Yoga Pod studios in Denver — in LoDo, Cherry Creek and the DTC — also recently closed or announced plans to close. Additionally, Define, a barre, cycle and yoga studio along Platte Street in LoHi, closed this summer, an employee confirmed.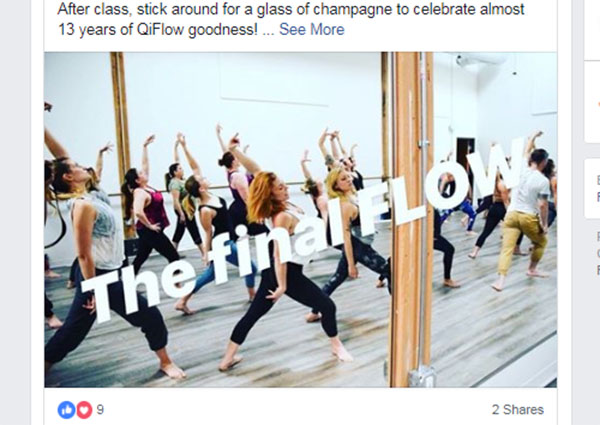 29463