The RiNo building that housed restaurant and bar Phil's Place, which closed earlier this month, has sold for $1.4 million.
Denver-based Robert L. Naiman Co. purchased 3463 Larimer St. on Tuesday from Gary and June Garcia, according to county records.
The one-story building on a 0.07-acre corner lot is 1,850 square feet, according to records. That makes the deal worth $757 per building square foot, or $448 per square foot for the land.
For comparison, an adjacent 0.14-acre, undeveloped lot sold in August 2016 for $695,000, or $111 per square foot for the land.
Sellers Gary and June Garcia, who ran Phil's Place, purchased the property in June 2006 for $267,000, according to records. They took over the business from their son Phil, after whom the bar was named, according to The Denver Post.
Phil's Place closed Oct. 8 following a farewell bash.
Robert L. Naiman Co. partner Nikki Naiman confirmed last week that the company has leased the building to a group including Margaret Moore and Leigh Jones, of Bar Car, Horseshoe Lounge and Inga's Alpine Tavern. Their establishment will be called Embassy Tavern.
Asked about future redevelopment, Naiman said, "We don't have any firm plans right now, but we do see that area and the way it's changing, and we think it's a great corner to own."
The company has one other RiNo holding: 3500 Larimer St., the building catty-corner to Phil's Place. Chinese restaurant Hop Alley is a tenant in that space.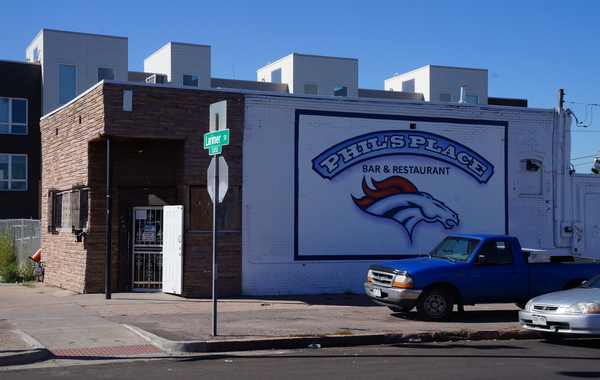 29274