Board games and simulated trains soon will be chugging into Highlands Ranch.
Jo Ellen and Kevin Christian hope to open Game Train in a 4,600-square-foot space at 2690 E. County Line Road in December or January. The business will have a restaurant, bar and about 300 board games — plus a setup designed to make customers feel like they're riding the rails.
"One of our main focuses is getting people to interact face to face," Jo Ellen said. 'That's probably our biggest focus, getting people to have fun again."
Jo Ellen, a former stay-at-home mom and equine therapist, said she and her husband have been working on the Game Train concept for two years. Kevin, an IT specialist, wanted to open a coffee shop at first, but the two changed plans after realizing how much they enjoy board games.
They incorporated two simulated train cars into the space after seeing a World War II-era car in New Orleans, and deciding trains seemed like the perfect place to settle in and play.
The Christians have enlisted One Line Studio and Pro Wall Systems for the buildout of the space and construction of the train cars, which will have televisions inside acting as windows, playing scenery along rail lines in the Rocky Mountains or California. Shake plates on the floor and piped-in train noises will add to the experience.
"You'll really feel like you're rumbling down the train," Jo Ellen said. "It's not going to be quite as jolting as you'd be on a real train. We didn't want to knock our game pieces over."
The rest of the space will have Victorian passenger train decor.
Jo Ellen said the couple picked Highlands Ranch for the demographics: families and largely affluent households.
"There's not a lot for people to do out there and some do not want to drive downtown for something different," she said.
In addition to regular food and beverage costs, customers opting to sit in the trains will pay $5 each for an unlimited amount of time. There will be a $5-per-person fee to play the board games.
"I go to a game group every week. That's how I figure out what's popular," Jo Ellen said. "We've just been collecting them over the last two years."
The couple is funding the business with a bank loan and personal funds. They plan to hire 17 full-time employees.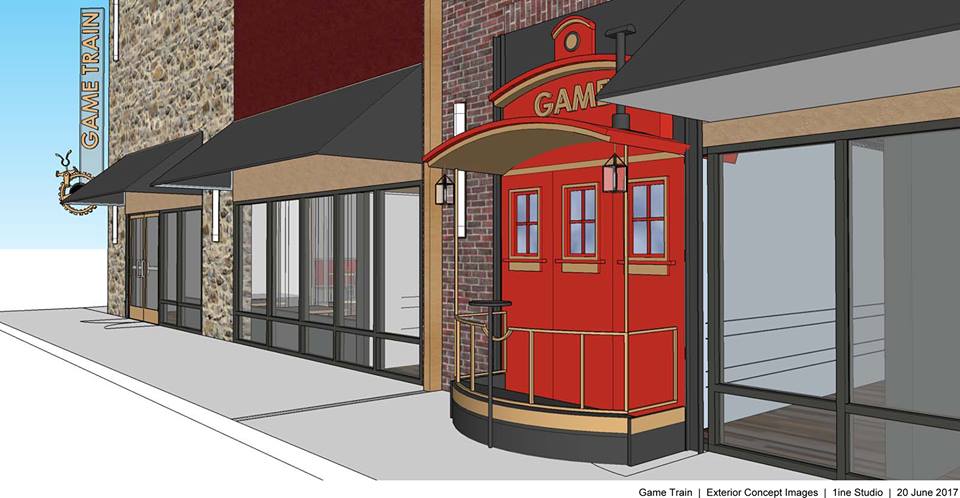 29020