The owner of several Asian markets in the metro area wants to construct a new mixed-use building next to one of them on Alameda Avenue in Denver.
Trong Lam submitted a site-development plan to the city in September, proposing to redevelop 2120 and 2150 W. Alameda Ave., just east of his Pacific Ocean Marketplace.
The 2120 W. Alameda parcel is home to an 1,100-square-foot building used by local chicken-centric Mexican restaurant chain Rico Pollo.
The 2150 W. Alameda parcel, meanwhile, has a similarly sized building most recently occupied by Vicky's Cafe. The two sites add up to 0.92 acres.
Acting as T&T Properties LLC, Lam purchased the two parcels for $380,000 in March 2011, according to records.
The development plans call for 11,930 square feet of ground floor retail space, and 13 residential units on both the second and third floors. The units would range in size from 646-square-foot one bedrooms to 1,260-sf three bedrooms.
The plans, which require city approval, call for 77 parking spaces, split between one level of below-grade parking and additional spaces surrounding the building.
Lam also owns Pacific Ocean Marketplace complexes in Broomfield and Aurora. He did not respond to a request for comment.
Dulaney Architecture and Pappas Architecture + Design worked on the plans.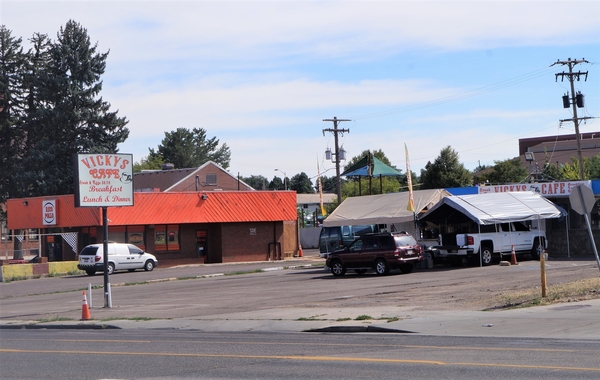 28959