A prominent Denver family that owns several Uptown parking lots it hopes to get rezoned has added another one.
1700 Penn LLC bought the 0.43-acre lot at the southeast corner of 17th Avenue and Pennsylvania Street for $4.23 million at the end of August.
Panayes Dikeou formed the LLC, according to state records. That deal works out to $225 a square foot.
Douglas C. Hall Co., which had controlled it for at least two decades, sold the property.
No site-redevelopment plans have been submitted to the city.
Three blocks to the west, just north of the Capitol building, the Dikeou family owns a number of parcels forming three parking lots – on the northwest corner of Sherman Street and 16th Avenue, and the northeast and northwest corners of Sherman and 18th Avenue.
The Dikeou family, represented by Tryba Architects, has been meeting with community groups and city staff in preparation for formally requesting the city to rezone the five-block stretch of Sherman Street between Colfax and 20th avenues.
The family's request would allow for taller structures to be built on the parking lots. Specific development proposals have not been discussed.
The parking lot the Dikeou family purchased in August is outside of the area the family wants rezoned.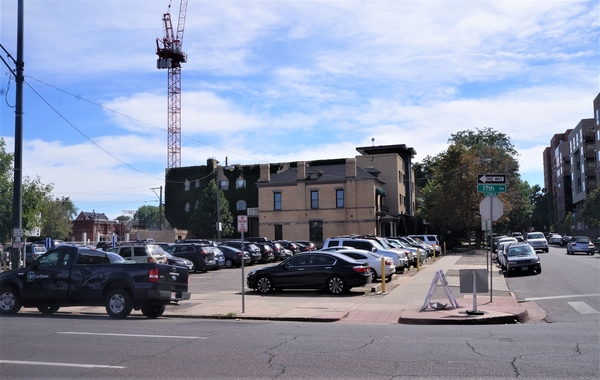 28961