Cars to go: check. App for booking conference rooms: check. Standing desks: check.
San Diego-based coworking firm CommonGrounds Workspace is entering the Denver market with an 11,000-square-foot space at 1890 Wynkoop St. in LoDo, slated to open Oct. 1.
Jacob Bates, the company's executive director and chief operating officer, said one company, which he declined to disclose, has agreed to take the entire space.
"We were looking for something with easy transportation to the city," Bates said. "There's a lot of great hotels and restaurants and bars. That was one of the big drivers of that location."
Bates said the coworking space will come with up to 15 hot desks and more than 20 private offices.
Bates, who lives in San Diego, has spent the past 18 years in real estate, working at firms including CBRE, NAI Global, Cigna and Nike.
"Where the entire industry is heading is completely unprecedented," he said. "It's going to look very different. Companies are no longer going to be signing five-, 10-, 15-year leases."
CommonGrounds charges $250 per month for communal space, $475 per month for a dedicated desk and $750 per month for a private office, according to its website.
Amenities include an on-site cafe and coffee shop, as well as access to a car to borrow for off-campus meetings. Bates said he is outfitting the space with double-glazed glass walls for improved acoustics, as well as 60-inch hydroelectric standing desks. In addition, the firm has an app where members can book conference rooms and order coffee to go.
CommonGrounds has one location in Carlsbad, Calif., and will open in Long Beach and San Jose this fall. The company also plans to expand its presence in Denver.
"We're still evaluating how many and what neighborhoods," Bates said.
"I think the demand for this type of product is unprecedented. I think the market is definitely not saturated. It's nowhere near saturation."
CommonGrounds hired Turner Construction and Woods Bagot for help with the buildout.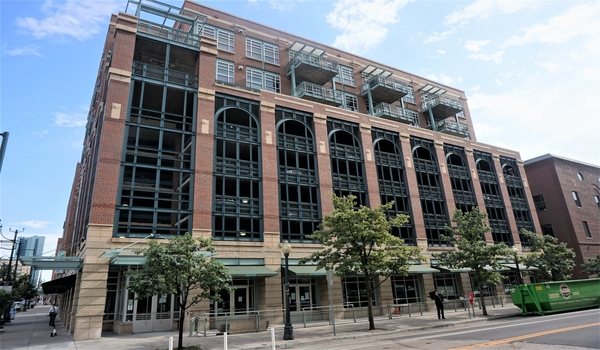 28710