A one-story warehouse and a single-family home in RiNo have sold, and the new owner hopes to incorporate them into a three-story project that would bring 28 condominiums to the site.
Upper Larimer Land Co. LLC paid $3.48 million last week for 3034 Larimer St., according to county records. The seller was Penguin LLC.
According to records, the 0.46-acre lot has a total of 6,039 square feet between the home, which dates to the late 19th century, and the warehouse, from the early 20th century.
There's a stretch of undeveloped land between the two structures, and the warehouse has parking spaces on the other side of it.
According to OZ Architecture, the new owner plans to develop a project called "Micro Micro" at the site. The home and warehouse would be converted to retail and restaurant space. Two condo buildings would be built on either side of the warehouse, connected by an enclosed walkway.
The condos would average 600 square feet, but 15-foot-high ceilings and mezzanines will create a spacious effect, according to OZ Architecture. The upper-level condos will include a spiral staircase ascending to rooftop gardens.
Upper Larimer Land Co. LLC was formed by Chadd Fox, according to state records. The company lists its office as the property it just purchased.
The company hasn't yet submitted a site-development plan to the city.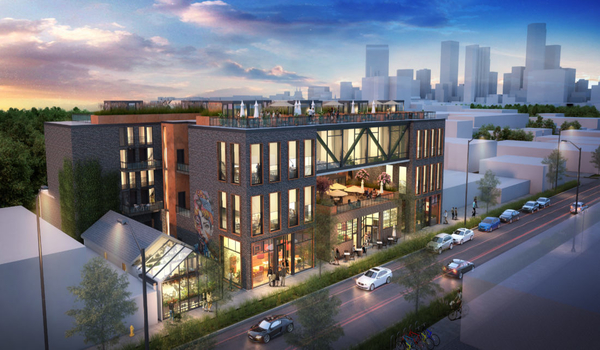 28437