The general contractor on an apartment construction site that caught fire, killing two, in Denver's Uptown neighborhood in March said the developer owes the company about $100,000.
Frederick-based Vertix Builders Inc. sued Greenwood Village-based Allante Properties and its subsidiary, Emerson Place Apartments LLC, in Denver County District Court last week.
Emerson Place was to be a five-story, 85-unit apartment building at 1833 Emerson St., according to the site plan approved by the city. The structure was under construction when it caught fire, killing two workers.
Vertix Builders said in the lawsuit filed last week that it was the project's general contractor and "fulfilled all of its obligations under the Contract." It says it "furnished labor, services, materials, goods and supplies with a reasonable value" of $8.94 million, and that Emerson Place Apartments LLC hasn't paid $102,967 of that.
Vertix said it caused a "Notice of Intent to File a Lien Statement" to be mailed to Emerson Place Apartments LLC in October 2017, and that it caused the county to record a lien in July.
The lawsuit does not mention the fire.
Eric E. Torgersen of Lakewood's Holley, Albertson & Polk is representing Vertix in the lawsuit. A firm representative said he was not available Tuesday. A Vertix Builders executive did not respond to a request for comment.
Messages left with an Allante Properties executive and the firm's general counsel on Tuesday also were not returned.
The site of the fire has been cleaned up, leaving behind a one-story concrete platform that survived the blaze. The site is surrounded by fencing bearing signage for Denver-based Hyder Construction.
Allante has not disclosed its plans for the site. As of late June, the cause of the fire, which killed workers Roberto Flores-Prieto and Dustin Peterson, was undetermined.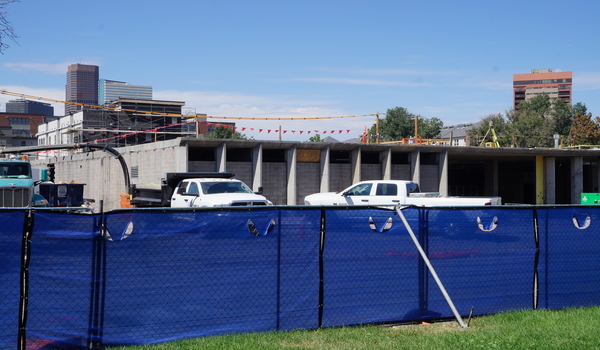 28390