One Boulder food startup has been cooped up for two years working on snack chips made out of chicken.
Wilde Brands, a Boulder-based health foods company, has raised $1.3 million, according to a Form D filed Aug. 20 with the SEC.
The startup makes crispy chips out of chicken, tapioca flour and coconut oil.
The potato-less chips come in four flavors: barbecue chicken, sea salt and vinegar, buffalo chicken and jalapeno chicken. Each serving has seven grams of protein and 10 grams of carbohydrates. A box of four 2.25-ounce bags costs $24, according to the startup's website.
In a press release sent out at the end of July, the startup said it's been working on developing the chicken chips since 2016.
Wilde Brands could not be reached for comment.
Jason Wright founded Wilde Brands in 2014, after a brief foray into granola snacks and making a meat-based protein bar. He turned to making chips as an alternative to the low nutrition in potato chips.
Other Boulder food startups include Alpine Start, a maker of instant coffee for the outdoor industry.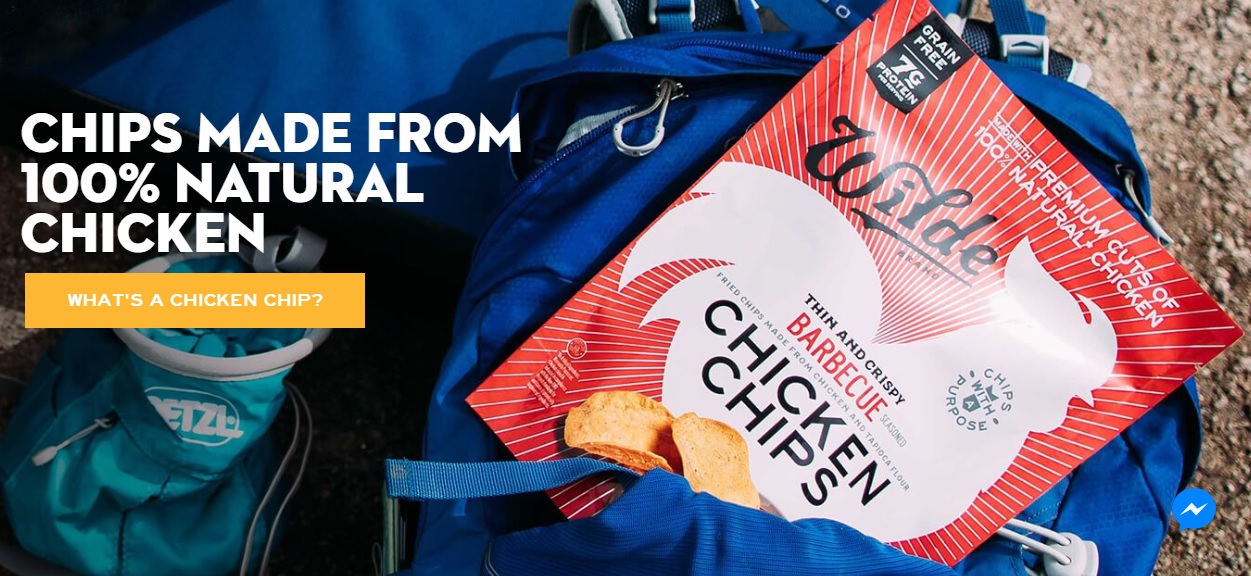 28288