A developer wants to build a five-story residential building a block east of Colorado Boulevard at the former site of a carwash.
Developer Austin Schmidt submitted a site-development plan to the city last month, proposing the addition at 4105 E. Warren Ave., in the University Hills neighborhood.
Schmidt is the owner of Denver-based Lux Builders, which develops single-family homes and townhomes. On the multifamily side, he said he has repositioned some buildings, but "this would be the first of four ground-up developments that we're about to do."
Schmidt and silent partners, acting as 4105 E Warren LLC, purchased the 0.28-acre lot at 4105 E. Warren Ave. in October 2017 from Urban Land Acquisitions LLC for $767,000, according to county records. ANB Bank provided financing for the purchase.
Schmidt said a self-service carwash business operated at the site for about 12 years prior to his purchase.
The lot is surrounded by another construction project. Colorado Station, being developed by Los Angeles-based City View and Houston-based The Dinerstein Cos. at 2180 S. Colorado Blvd., will have 350 units, according to a site plan.
Schmidt's structure would have 52 apartments on the second through fifth floors, according to the plans, which were drawn up by RealArchitecture and still need city approval.
The units would be a mix of studios as well as one- and two-bedroom units, ranging in size from 451 to 840 square feet. The first floor and one basement level would be devoted to parking, with a total of 42 spaces, according to the plans.
Schmidt said he was attracted to the site because of its proximity to Colorado Boulevard and the light-rail station two blocks north. The apartments will be market-rate, but Schmidt said he hopes to offer rents below those at the Millennium Colorado Station.
Schmidt said he hopes to break ground at the site in the first quarter, and expects construction to take 12 to 18 months.
Schmidt said the other three multifamily developments he has planned are in Lakewood and Englewood.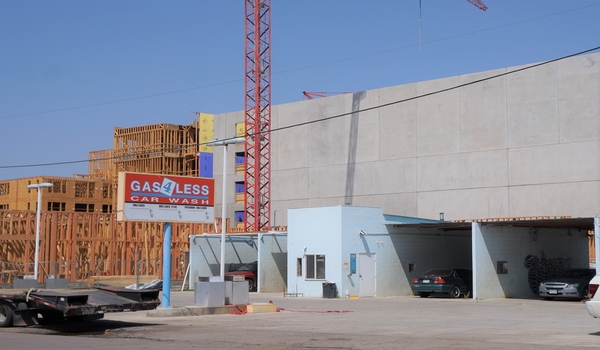 28280