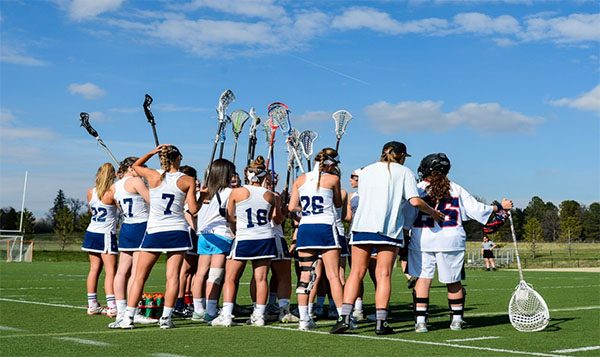 A lawsuit filed in Denver County District Court last week has two national lacrosse franchises facing off over trade secrets and players in Colorado.
The complaint, filed by 3d Lacrosse LLC, accuses one of its former employees of conspiring with a competitor — True Lacrosse LLC — to establish a new Colorado chapter made up of former 3d players.
In its suit, Denver-based 3d Lacrosse claims that Ali Giovannone, a manager overseeing nine girls lacrosse teams who left the organization in July, took advantage of "trade secret information about players," including parent emails and phone numbers, to invite them to join True Lacrosse's first team in Colorado.
In addition to Giovannone and True Lacrosse, the lawsuit also names as defendants former 3d Lacrosse contract coaches Ashlee Cerda, Jason Barbosa and Rachel Sanford, saying they are guilty of "defecting" to True Lacrosse and attempting to bring their former players with them.
Reached for comment, Giovannone labeled the contents of the lawsuit as "false accusations" but declined to discuss the allegations further.
Mark Stapor, state director of True Lacrosse in Colorado, also declined to comment, saying that he was not familiar with the allegations and had "nothing to say about anything."
Emily Beh, manager of 3d Lacrosse's Western Operations, and former contract coaches Cerda, Barbosa and Sanford could not be reached for comment.
Both 3d Lacrosse and True Lacrosse describe themselves as "elite" travel teams for players at the youth and high school level. 3d operates in 16 markets across the country, including Denver, Atlanta, Boston, Los Angeles, New York and San Francisco. True Lacrosse lists 12 states on its website, including Colorado, Illinois, Pennsylvania, Minnesota and Ohio.
The lawsuit centers around Giovannone's last two weeks with 3d Lacrosse. It alleges that, after putting in her two-week notice on July 2, Giovannone informed players she was leaving the organization to join True Lacrosse and invited them to join her.
The lawsuit says that Giovannone's contract with 3d Lacrosse had a nonsolicitation clause that prohibited her from trying to recruit her former players for at least two years.
3d Lacrosse says in the lawsuit that when it came to recruiting its Denver team, True Lacrosse "had no other viable way of attracting girl lacrosse players to its platform."
True Lacrosse "knew the invitation to join [them] had to be personal in order to be effective, preferably from coaches who actually coached the girls at the time or in the past," 3d says in the lawsuit.
3d is seeking an unspecified amount of damages. Susan P. Klopman of Denver's H&K Law is representing the company in the lawsuit.