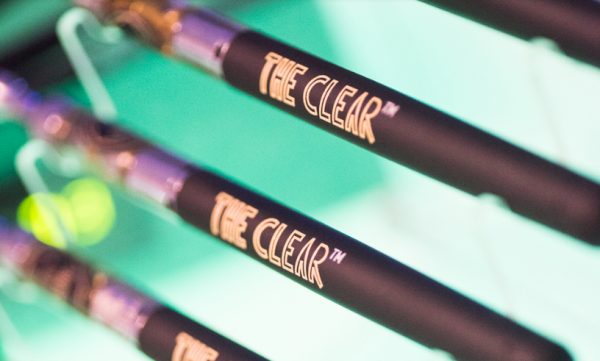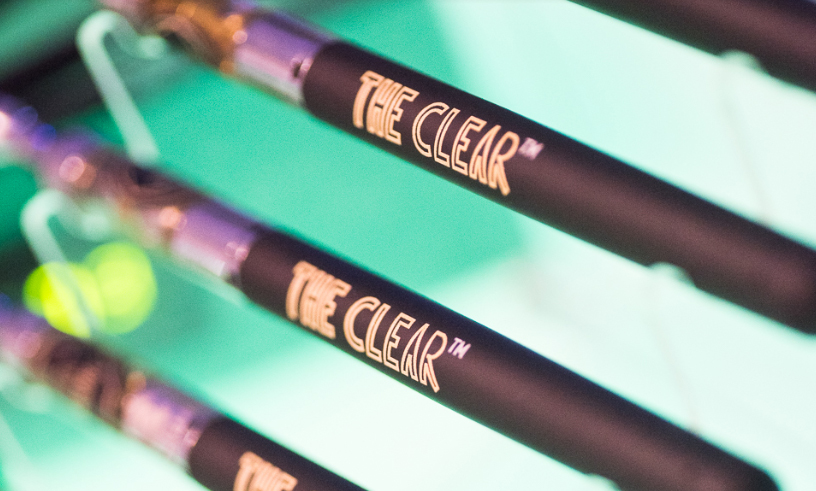 Seeking to enter the national market, a Denver Tech Center cannabis concentrate company is launching a new line of vaping products that won't get customers high.
The Clear, a brand owned and operated by EvolutionZ Consulting, has sold vaping cartridges since 2012 with THC, the chemical in cannabis that works as a psychoactive substance. The Clear sells its THC extracts in eight states.
But products that include cannabidiol (CBD) instead of THC have many of the same properties as cannabis without making consumers high. According to cannabis research firm BDS Analysis, the number of extract products with non-psychoactive CBD grew by nearly 171 percent last year.
Meanwhile, Canada has legalized recreational cannabis, with sales to start in the fall, and similar initiatives are winding through the United States.
But the market for consuming weed without getting high is booming.
"It's wide open, honestly," said Justin Pentelute, CEO of EvolutionZ. "You educate the consumer and distributors, making sure everyone understands what CBD is, and you can overcome the stigmas, allow the products to do well and be consumed on their own merits."
While The Clear's THC products are grown and produced in the states they're sold in, the company's CBD line is derived from hemp grown exclusively in Colorado.
At launch, most of The Clear's cartridges will retail at $35 a unit for a 500-mg cartridge. Each cartridge will contain 220 mg of CBD, and each pull will administer 10 mg of the non-psychoactive substance, according to Pentelute.
The Clear's CBD extracts are derived from hemp, a cousin of cannabis that is technically illegal but has greater acceptance and access to the national market. You can buy hemp-related products on Amazon, for instance.
Meanwhile, Congress is mulling a bill that would fully legalize hemp as a commodity. The Senate passed a farm bill that removes hemp from the Controlled Substances Act in June, and it awaits a House vote.
Pentelute said that consumers are attracted to cannabinoid products for reasons outside the potential for a high, such as kicking a nicotine habit from cigarettes or e-cigs.
Comprehensive medical research on cannabis-related products is hard to come by while it remains a controlled substance at the federal level. But Pentelute cited a number of anecdotal benefits of CBD and THC, such as its anti-inflammatory properties for people with rheumatoid arthritis.
"Everyone has their own claim as to what CBD does for them," he said.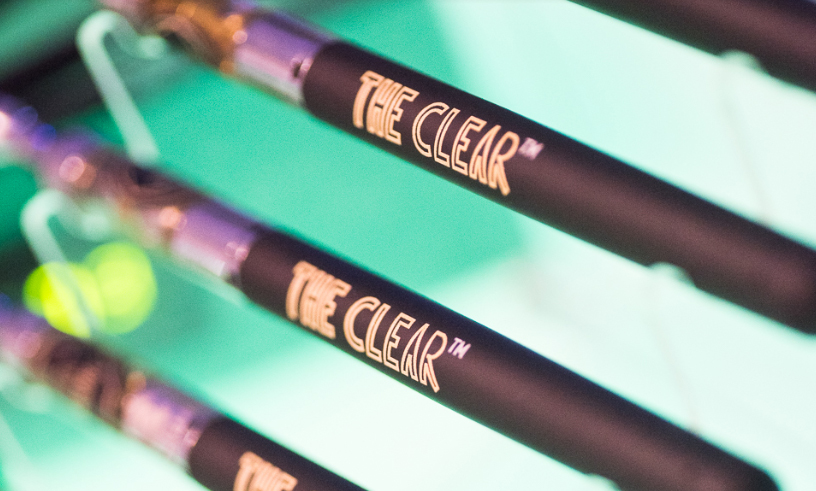 27375