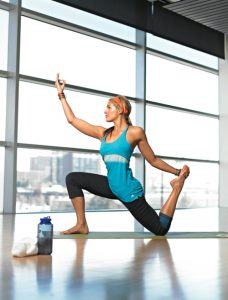 After trying to make deals in Boulder and Scottsdale, Arizona, a swanky Cherry Creek gym has chosen to be closer to home for its second location: RiNo.
Pura Vida has signed a letter of intent for 15,000 square feet in the planned World Trade Center Denver development, which is slated to break ground at the intersection of 38th and Walnut streets later this year.
Pura Vida Fitness & Spa has operated in 30,000 square feet at 2955 E. 1st Ave. in Cherry Creek since April 2008.
Pura Vida founder J. Madden said he began looking for "like-minded zip codes" that could support the brand's second location five years ago. Boulder and Scottsdale were both on the company's radar, but deal in those markets fell apart.
In RiNo, Pura Vida has agreed to occupy the second floor of the 260,000-square-foot office building. The space will be branded Pura Vida Studio RiNo, and will feature traditional cardio and free-weight zones, as well as dedicated studios for activities such as yoga, meditation and barre.
Madden said there are "plenty of customers out there" that belong to multiple fitness studios, driving to one for yoga and another for indoor cycling, for example.
The strength of Pura Vida, Madden said, is that it has it all.
"There's all these different modalities, but none of them are centralized," he said. "None of them are in one location."
Madden said the average age of Pura Vida members in Cherry Creek is 38, and they pay an average of $175 a month.
Madden said he expects the average age to be lower in RiNo. The two locations are meant to be different concepts, although Madden said he's still working out exactly how they'll vary. One thing has been established, however: The RiNo location will not have a spa component.
Pura Vida Studio RiNo has a different set of owners than the Cherry Creek gym; Madden said he is the only common denominator between the two groups.
Pura Vida is the latest tenant to sign on to World Trade Center Denver.
The first phase of the WTC development calls for the construction of two 14-story buildings, one devoted to office space and the second featuring a 40,000-square-foot conference center and 260 hotel rooms.
Denver-based Formativ is developing the project. Alison Nestel-Patt, director of marketing, said site remediation and relocation is expected to begin next month.
The goal is to finish the buildings in the third and fourth quarters of 2020.
Other tenants are:
• Colorado Thought Leaders Forum
• Denver Sister Cities
• Manufacturer's Edge
• Water Foundry
• Adam James International
• Change Finance
• Formativ
Formativ hired Newmark Knight Frank to help lease the space.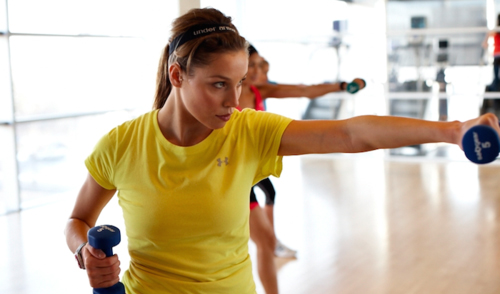 27325