Arapahoe Basin has said "au revoir" to one of its chairlifts that's faithfully shuttled snowboarders and skiers up the mountain for 40 years.
Helicopters moved the towers of the Norway Lift down the mountain Wednesday. Since 1978, the two-person lift took skiers to the summit from its midmountain start. The resort is making way for a new four-person chairlift in the newest section of terrain, called The Beavers. The resort plans to complete The Beavers lift project in October.
A-Basin sold the Norway chairs and donated $18,000 of the proceeds to local charities.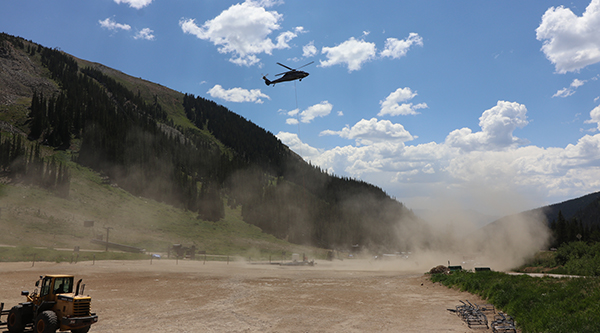 27310