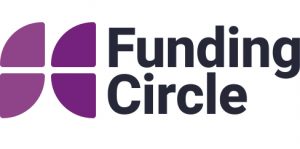 Circling into Denver is a United Kingdom fintech company setting up its second American hub.
The Funding Circle, a so-called "peer-to-peer" lending website that matches lenders with borrowers, leased 19,000 square feet on the 22nd floor at 707 17th St. The company plans to hire more than 200 people here in sales and operations within two years.
"Denver felt right because of the local talent pool and the great living standards," said Bernardo Martinez, managing director of the United States for the Funding Circle.
Since May, around 40 Funding Circle employees have been working out of Industrious, a coworking space across the street from its new home.
Rick Schuham and Aaron Hafliger with Savills Studley represented the Funding Circle in its Denver lease.
Founded in 2010, the Funding Circle brings investors and borrowers together on its software for small businesses to secure loans. The company has 1,000 employees worldwide, with offices in the United Kingdom, Germany, the Netherlands and San Francisco.
"In our case, you can be funded within days," Martinez said. "We're fast and easy and very transparent, and we have great terms."
Loans range in amounts from $25,000 to $500,000, with interest rates ranging from 5 to 27 percent, according to the company's website. The Funding Circle has more than 71,000 investors financing small businesses.
The firm's revenue comes from charging an initial setup fee for investors and borrowers, as well as an annual fee for investors.