With a fresh round of funding stuffed in its bib, a Denver tech startup is pointing its skis toward Europe.
Snowvation, which sells software to ski mountains to manage sales and reservations for lessons and lift tickets, has pocketed $700,000 in fresh funding.
"We're building out our leadership team, so we're looking for engineering leadership, business development leadership and a couple junior-level hires," said Michael Stocker, founder.
Snowvation's customer list has grown from six ski resorts last ski season to 31, including new customers in Chile and New Zealand.
"The goal is to be in between 50 and 60 next season," Stocker said.
The capital raise brings the young company's total amount of funding to $1.2 million. Investors in Snowvation's recent round included Denver-based Rockies Venture Club, Nebraska-based Nelnet, Nebraska Angels, Ben Franklin Tech Partners and Revelis Capital Group.
"We had solid traction … and even a couple profitable months contributed to our ability to raise the round a little quicker," Stocker said.
Stocker, 24, started Snowvation in 2016 after he realized ski resort managers needed new tech for finding, booking and paying ski instructors. Ski resort operators can manage all aspects of staff scheduling, ticketing and reservations from their desktop or mobile devices.
"What's surprising is how much resorts know they need to change, but how, despite knowing that, how slowly they still move," Stocker said.
Snowvation employs six people and works in the coworking space Industrious at 1801 California St. The company also has an office in Pennsylvania. Snowvation no longer charges a subscription fee for resorts, but instead gets its revenue from charging a processing fee for each customer that books through a resort.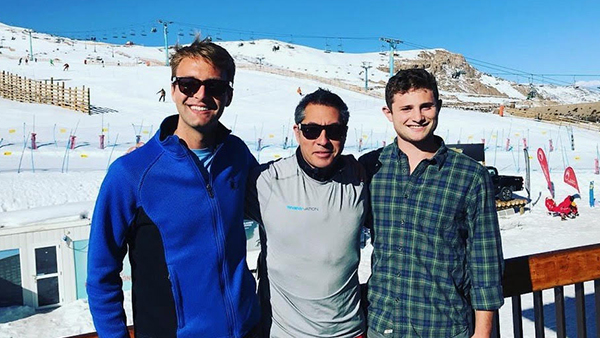 27137