A century-old building on East Colfax Avenue in Denver at the center of a lawsuit has sold for less than it fetched 3.5 years ago.
An LLC registered to Max Odom, regional vice president of Massachusetts-based real estate investment firm RCG, purchased Rosenstock Place at 1228-1250 E. Colfax.
Adam Riddle and Austin Smith of Nexus Commercial Realty represented the buyer.
The 3-story building, named after a bookseller that occupied the building in the 1960s and 1970s, has retail on the ground floor and nine residential units and two offices on the upper floors. The property also includes another 6,000-square-foot stand-alone retail unit.
Tenants in the retail units include Ice Cream Riot and KavaSutra Bar.
The seller, Rosenstock Partners LLC, purchased the property in December 2014 for $3.3 million, about $100,000 more than it got back after last week's sale.
The drop in value appears to reflect the uncertainty behind an ongoing lawsuit over access to parking in a lot behind the building, located on the 1400 block of Lafayette St.
In April, Rosenstock Partners LLC sued Excell Fund Brokerage — which purchased the parking lot in January 2018 — alleging that Excell violated a contract that gave Rosenstock tenants and their customers access to 20 parking spots.
According to court documents, Excell tried to purchase Rosenstock Place last year, but the deal fell apart in October.
The lawsuit alleges that Excell purchased the parking lot as "leverage to force Rosenstock [Partners] to sell the Rosenstock Property to Excell," and that the company threatened to cut off access to the lot for Rosenstock tenants in an effort to render the mixed-use building "worthless."
Excell has denied the allegations in court filings and could not be reached for comment.
Riddle said the buyer was drawn to Rosenstock because of its history and location.
"The buyer has a larger portfolio in the Northeast, around Boston and is comfortable with the product type and the vintage," he said.
Odom said the company plans to renovate the structure, but "stay true to the character of the building."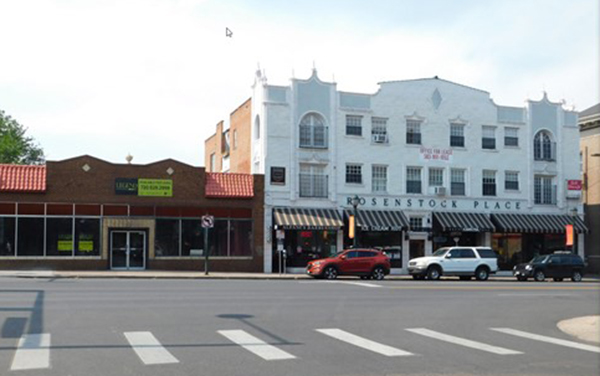 27135