A coffee shop brand that expanded from Capitol Hill to the Central Business District and LoDo has stopped pouring.
After nearly six years of operation, Roostercat Coffee Roasters' flagship location at 1045 N. Lincoln St. closed on Sunday.
The company's second location, in the office tower at 1999 N. Broadway, shuttered on Friday. It opened last May.
Roostercat also briefly operated a third location in the Nativ Hotel at 1612 Wazee St. in LoDo. It opened earlier this spring, but closed after about two weeks.
"I'm just ready for a new chapter in my life," owner Colin Floom said.
Floom, 31, opened Roostercat's Lincoln Street location in September 2012 with his girlfriend at the time; he later bought her out of the business.
Floom said he decided to close the business shortly after opening the third location in the Nativ Hotel, a move he made partially as a favor to a friend who'd just purchased the structure.
The Molecule Effect — a coffee and wine bar at 1201 Santa Fe Drive — opened Tuesday in Roostercat's former space within the hotel.
He said he is proud of the community that grew around Roostercat, but business was impacted by increased competition, particularly with the launch of Amethyst Coffee a block away from the Cap Hill shop.
"I was profitable, but the amount of hours I was putting in, I wasn't making a lot," Floom said.
Floom also works as a producer for television shows, and said he plans to focus on that for now. He said a show he's slated to work on for the Discovery Channel will take him to 13 countries.
Floom said he has about a year left on his lease for the Cap Hill location, but expects his landlord to strike a lease with another party soon.
He said he didn't consider selling the business in part because he wanted to keep the Roostercat name, in case he wants to bring it back.
"That would be 10 to 15 years down the line, after I'm done with TV production," he said.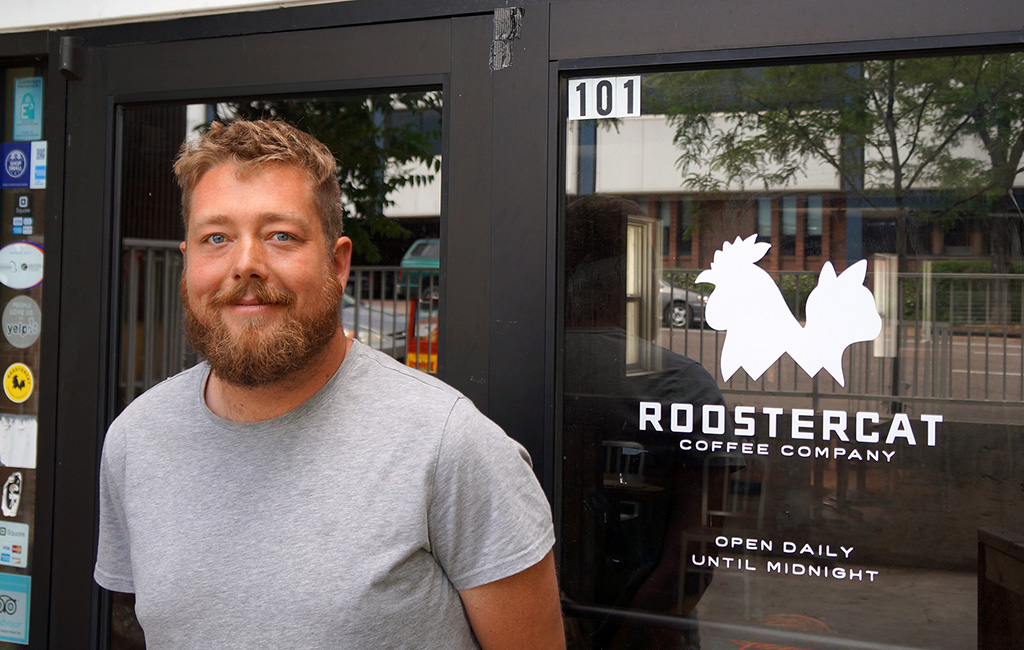 26478